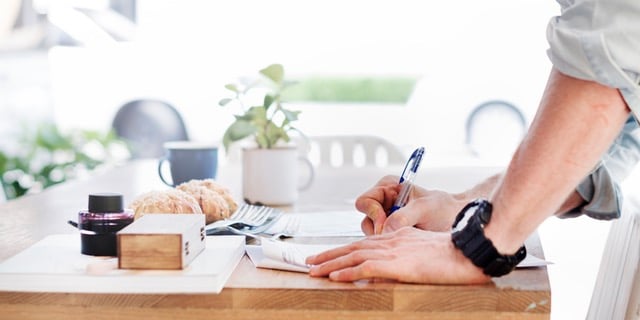 More Connecticut small and medium-sized businesses (SMBs) are seeing the silver lining in cloud computing. Migrating to the cloud means fewer servers and network components, less demand on IT staff time, and lower IT overhead. For most CT SMBs, the first step into the cloud is migrating from their old Microsoft Office workstation software and adopting Office 365.
Microsoft Office has become the de facto standard for office computing. There are currently more than 1.2 billion Microsoft Office users, of which 60 million are Office 365 commercial users. Microsoft estimates that there are 50,000 small-business customers adding Office 365 services each month, and as of June 2016, only about 20 percent of office users were using Office 365 in the cloud. In fact, research by Skyhigh Networks shows that "Office 365 has eclipsed all other cloud providers to emerge as the most widely used enterprise cloud service by user count."
Office 365 provides an ideal platform for SMBs to kick off their cloud computing strategy. However, before getting started, it's best to understand what to expect from Office 365.
The Pros and Cons of Office 365 for Business
The advantages of Office 365 migration are many. First of all, there is virtually no user setup or workstation maintenance; any computer with internet access can use Office 365 applications. For SMBs, this means no additional provisioning costs or software maintenance, and the online licensing fees are structured to scale with your business. And as a cloud-based software service, Office 365 also is kept up to date, so new features and bug fixes are added automatically.
Perhaps the biggest advantage of Office 365 is that it is accessible from any device with web access. Mobile and tablet access to the internet now exceeds desktop users 51.3 percent to 48.7 percent. More business users are telecommuting, and using a web-based Office system means they can access applications from anywhere. Office 365 is actually designed for mobile users. It has built-in mobile device management to control Office settings on smartphones and tablets, including the ability to remotely wipe data drives. Office 365 also simplifies collaboration, making it easier to share documents in real time and eliminating the need for version control.
There is a widespread misperception that cloud computing is not secure. Office 365 has built-in security features that make computing as safe, if not safer, than on-premises network systems. Email is encrypted to prevent hacking. Data loss prevention is built in, so sensitive data, such as Social Security numbers, are prevented from being transmitted over the system. It even includes advanced threat analytics to detect and alert you to suspicious behavior.
Ensuring Smooth Office 365 Migration
One of the biggest concerns we have seen among Connecticut SMBs moving to Office 365 is compatibility. Will the files migrate and continue to be usable? How much of a learning curve will be required for employees?
Email, for example, is considered vital to most SMBs. How will Office 365 migration impact email? The truth is that the email capabilities will be the same, but email may differ. Migrating email data is not an issue, but ensuring that the email system is configured to access mail in the same way may be a consideration.
When migrating to Office 365, be sure you are working with an integration partner that understands your email needs, can migrate legacy settings, and can assist with training. As part of the migration process, be sure your managed service provider (MSP) assesses the email environment and integration with other Office components such as active directory systems and applications.
An MSP partner can take the pain out of Office migration in a number of ways:
1. Preparation: Your MSP should inventory users, mailboxes, applications, data files, etc. and determine the migration requirements. The inventory process may reveal that some systems don't need to be migrated, which could reduce licensing costs. Preparation will include archiving data repositories, restructuring directories, and protecting backup data.
2. Migration: The migration process itself will include moving email archives, PST files, and content stored in public and private folders. It also will include automating migration processes and scheduling to minimize disruption, as well as monitoring migration progress.
3. Coexistence: Directories, calendars, and other components will need to be synchronized during migration. For hybrid environments, there also has to be interoperability and data exchange between cloud-based systems and on-premises environments.
4. Management: Your MSP can simplify administration by automating user and license management and provisioning, as well as establishing communication policies and service-level agreements. The MSP also can audit administrator access and user mailbox activity and can address email archiving. It also can provide archiving strategies and monitor user activity and manage and restore data such as SharePoint online and OneDrive for Business backups.
5. Security: Migration to the cloud does present different security concerns. Your MSP can help with support for a unified authentication strategy for single sign-on across all browser-based applications. It also can automate permissions management, unify governance of cloud applications, and provide details usage reports.
Whether you are running Office in the cloud or on site, there are still accessibility, security, and maintenance issues that need to be managed. Migrating your business software and software management to the cloud provides an opportunity to outsource hosted system maintenance, which will increase productivity, free up internal IT resources, and generate substantial returns.