Microsoft Office 365 Security concerns? You are not alone. I recently attended a networking event where the guest speaker gave a talk about Software in the Cloud.
He touched on Microsoft Office 365, but his main topic for the evening was focused on Adobe's recent move to cloud-only subscription based software, as the majority of attendees were Adobe users.

As the presentation moved along, questions erupted from the audience, and not surprisingly, the major concern among cloud software subscription users (or soon to be users) was SECURITY.

Runner up:

The potential that you would "Pay Forever".

Several people wondered why anyone would pay for software that you could get for free, i.e.:

Google or GIMP.

We have to admit; we were not immediately sold on MS Office 365, but during the last couple of years we have noticed that Microsoft has listened to consumers and the product is clearly a contender, especially for small businesses looking for a solid cloud-based productivity suite. Any company who is willing to admit that the START BUTTON is important, and humble enough to resurrect our long lost friend, can't be all bad.
About Microsoft Office 365 and Security
We're going to talk about two types of security which both boil down to peace of mind. First, let's talk about your actual data, and MS 365. Microsoft stands behind Office 365 with regards to security, and is even agreeable to signing liability papers related to specific compliance issues (take HIPAA for example). This leads me to Google Docs, and Drive, and brings us to the second type of security: The security that you are not alone.
The problem with cloud-based solutions that are free of charge is: Basically, you have no "vendor". And, with no vendor, comes no vendor support. No sales rep to call, no building to walk into and demand a refund, and no readily available certified help desk technician to speak with. Google's solutions are great for certain applications, and the more tech savvy you are, the better fit these free solutions can be. But, most small business owners do not have a background in IT, or the resources to implement a free solution on their own that is robust enough to run a business.
When it comes to your documents, the cloud, and Microsoft Office 365, Microsoft's data centers are more secure than most all small business networks, and anything stored on-site at your office is vulnerable if you don't have the proper security measures in place - regardless of your choice to use a cloud based solution or traditional software.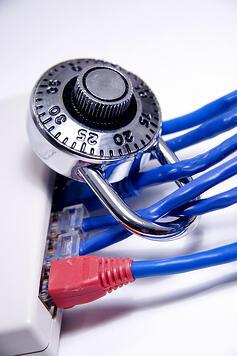 What about Pricing?
Do I have to pay forever?

Yes. Let me just say a few words about that: cable service, cell phone service, land-line or VOIP service, internet service, services like Netflix, auto insurance, utilities, magazine subscriptions, membership dues, daycare, fitness club memberships, and maintenance fees… to name a few.

We live in a "few dollars a month" world. Microsoft Office 365 offers a robust solution for a low monthly fee. Bells and whistles include Lync, SharePoint and SkyDrive… and that's just referring to the email portion of the cloud-base productivity suite.


There are no blog posts that will truly reassure you that MS Office 365 a great product with fantastic security and excellent pricing. But the good new is: Office 365 is NOT free! So, you can call us any time, and we will talk to you about it (that part is free), because we are Certified Microsoft Partners! We can be reached at 203-723-4431 .