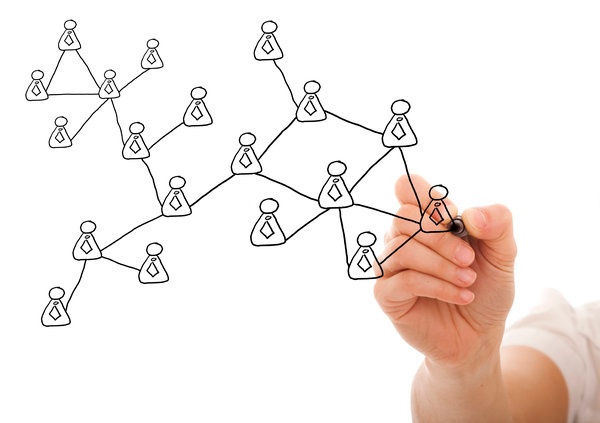 Qualified IT personnel are expensive, but if your business runs on computers, then the expense is worth it, at least theoretically. For many small to medium-sized organizations, having dedicated IT personnel may not be cost-effective.
The average annual salary for an IT manager in Connecticut is more than $130,000, and if your network is stable and running smoothly, then the IT team has little to do beyond handling data backups, managing software updates, and waiting for the next outage to occur. That is why more Connecticut companies are looking to utilize external resources such as an IT managed services provider.
According to a study by the Information Technology Industry Council, the average cost of a single hour of downtime exceeds $100,000, and 81 percent of those surveyed say 60 minutes of downtime can cost more than $300,000. Thirty-three percent of those surveyed estimate that an hour of downtime costs between $1 million and $5 million. Gartner analysts agree, estimating that the cost of network downtime averages $5,600 per minute, or about $300,000 per hour. Others place the cost of downtime at $140,000 per hour, but however you choose to measure it, the losses are substantial.
If you own a Connecticut business, then you know that the infrastructure can fail at any time, especially when there is severe weather. A Nor'easter can bring snow, heavy ice, and high winds that disrupt power and your IT operations. Connecticut still has most of its power lines aboveground, and so the state is more susceptible to storm-related outages. According to the UConn Outage Prediction Model, more than 90 percent of power outages during severe storms are due to falling trees and branches. Following the blackout of 2003, for example, it took days to restore power to some Connecticut customers. Some energy customers had to go weeks without power following Hurricane Sandy in 2012.
Part of the reason to outsource IT management is to prepare for those costly power outages. An off-site IT services company can provide remote backup and provide vital support such as disaster recovery. In the event of a power outage, your IT services contractor can even assist with cloud-based computing and redundant operations for business-critical systems.
When you consider the estimated cost of network downtime, you could rationalize the cost of hiring full-time IT staff. It is the same as paying for insurance—you have to pay the premiums, but you never want to use the policy. However, if you adopt a managed IT strategy, then you can get the same peace of mind and assurance of superior IT service and consistent network uptime but for a fraction of the cost.
Here are 10 reasons to consider a managed IT strategy as a way to add money to your bottom line:
1. Payroll Savings
We have already made the argument about the cost of maintaining a dedicated IT staff. Now consider that the cost of IT staff is more than just salary. You have to account for benefits, taxes, vacation time, and other payroll costs. At the same time, you want to maximize staff productivity. If the IT staff is busy handling internal issues, then it will be harder to address an urgent networking problem. It is more efficient to have an IT managed services provider on call to deal with a crisis so that your team can focus on the application/client-facing matters.
2. Service-Level Agreements
When you hire an IT managed services company, your contract is going to include specific levels of service. The agreement will include guarantees of performance, including response time and rectifying routine problems. You cannot hold in-house staff accountable in the same way and as effectively.
3. Increased Staff Productivity
By outsourcing network administration, you are going to make your staff more productive. They will not have to worry about routine network problems or even routine IT problems, such as printing issues and email misconfigurations. The managed IT service handles all of these support problems for you.
4. Greater Control of Hardware Costs
A good managed IT services firm can help you control your networking costs, helping you determine what hardware you actually need, what additional services might prove beneficial (such as cloud computing), and when it's time to upgrade. Many managed IT services can help with leased hardware solutions and other strategies that will save you money in the long run.
5. Keeping up With Technological Trends
Technology changes, and it is difficult for any in-house manager to stay current with the latest trends. However, that is part of the managed IT ecosystem that becomes the responsibility of an IT managed services provider. The IT services company has to stay current with the latest technology trends, including training in the latest tools and techniques. You benefit by renting its expertise rather than trying to maintain it in-house.
6. Additional Resources On Demand
When you engage a firm to manage your IT, you have access to all its resources, including remote systems access, data backup, help desk, and other services. If your company needs to add cloud computing services, external backup management, VoIP, or other services, the IT managed services provider should be able to deliver those additional services quickly and cost-effectively.
7. Extending Your IT Knowledge Base
Hiring a professional IT service firm helps you keep your company ahead of the technological curve. A good firm can serve as a strategic partner, advising you on how to expand your network and add new technologies that will yield real returns.
8. Ensuring That Your IT Systems Are Regulatory-Compliant
Many organizations have to ensure that their computing systems comply with government regulations. For example, some businesses need to archive digital information such as financial records for regulatory compliance. If you are in the healthcare field, then your computer systems have to be secure and protect patient data to comply with HIPAA, the Health Insurance Portability and Accountability Act. Your service provider should be familiar with these regulations and can provide the resources necessary to make sure your business is compliant.
9. Improving Network Security
All businesses are susceptible to malware and hackers, especially small businesses. Every company has employee records and data worth stealing, and hackers often take over one computer as a platform to launch an attack on another system to cover their tracks. Data breaches cost U.S. companies an average of $7 million each. Using remote network monitoring and clean backup protocols can help prevent a malware attack and shorten the time to recovery.
10. Maintaining Software Licenses and Updates
As part of network security, it's important to keep software up to date. Your IT services provider can manage software updates and ensure that your enterprise software licenses remain current. In fact, an IT services company often can negotiate better rates for software licenses.
There are so many ways that managed IT services can add to your bottom line. Using an IT managed services provider makes controlling IT costs easier while making your operations more agile. When you perform a cost analysis, you will find a greater ROI from hiring managed IT experts rather than trying to maintain your own IT staff. You are paying them to be the experts and can feel more confident that you have the availability, security, and support you need.