IT Support for Small Business – How much does it cost?
If you're looking for tech support or a way to handle service for your computers and servers, the number one question you're probably asking is: How much does it cost?
There are a couple of factors that play into price:
Service Level –
This is commonly referred to as an SLA, a Service Level Agreement. In a nutshell, it outlines what you are paying for. It details the exact services you'll receive, what's covered and what's not, and what kind of response times you'll get. Here is a snapshot of our NSI TotalCare Supreme Service Level Agreement for Managed Services as an example:
NSI TotalCare covers ongoing proactive support, and remediation of issues as they arise with unlimited remote, on-site, and help desk phone support for all users. NSI also includes UNLIMITED project support in your monthly fee.
TotalCare Flat Rate IT Service plan consists of the following service components that are described in detail in this document: 




• Technology Consulting




• Proactive Management (example below)




• Network Administration




• Reactive Remote and On-Site Support
PROACTIVE MANAGEMENT




24x7 Proactive Network Monitoring




NSI will install management software on devices to provide remote monitoring and support. Your network is monitored 24x7 to detect and report problems before they escalate into downtime, data loss, or expensive repair issues. Our service includes detecting:




• Down servers, routers, and Internet connections 




• Server issues, such as low storage space and failed Windows services 




• Incomplete and failed backups




• Security threats and Antivirus update problems

In addition to an overview of what's covered, you'll also want to know what kind of response times you will receive, meaning, when you need service, how long will you have to wait. Aside from what's covered, the response time is the next most important factor to consider.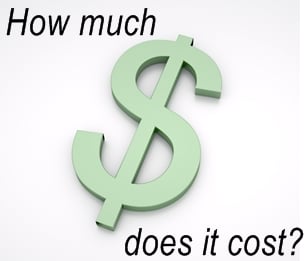 Some questions to ask when considering price:
Do you offer 24x7 service?
Even if you don't think you'll ever need this kind of service, it's good to know it's available and there are two reasons for this:
It displays a level of expertise and ability to deliver on the company's part. If a company can stand behind 24x7, in writing – they most likely have invested in the infrastructure to support you. Also, it shows they have enough technicians on staff to handle 24x7 coverage.
How would I get ahold of you, after hours or on weekends?
Again, we hope you'll never need emergency after hours service, but the answer to this question should come without hesitation from your provider. For example:
"You would call our 800 #, and speak with a live human being. We have emergency on-call service managers and technicians who will contact you within 15 minutes. We will trouble shoot as much as we can over the phone and use remote access if possible. If onsite support is required, we will dispatch a technician to your location".
If my server did crash, what would that look like? What would happen?
Ideally, you'll want them to say something like, "well, our service includes complete disaster recovery, so you'd be up and running the same day." At a minimum, you should know how long you'll be down if your server fails or disaster strikes.
Watch out for words like "usually", or "most of the time". "Usually, we have a technician available on weekends who will get right back to you". Or worse: "Call me". Call me is a red flag. Call me means, there is no actual process or plan for supporting you in a disaster, or afterhours. What if this person is on a cruise ship, or at a party doing shots of tequila. This person is human. They will go to ballgames, take vacations, and get tipsy at the class reunion. And, you aren't their only customer. How many other people is this person trying to support all by themselves ?
Here at NSI, we have prices ranging from $50 - $250 and offer solutions by device, or by user. NSI TotalCare Supreme is our most popular solution, because it takes a holistic approach by supporting the entire network, past, present, and future. There are no charges for ongoing support or future projects with Supreme, so your fee is pretty much your fee. Our customers like that – no unexpected invoices.
If you have the choice – go with a solution that is priced by User. It's much easier to manage because most business owners know how many employees they have that use a computer. Per device pricing is the next best thing, but it requires more hands-on asset management and ongoing updates throughout the duration of your service.
A small business would pay about $2,000 a month for a complete TotalCare Supreme solution, and they would not receive any invoices for calls, on-site, projects, ongoing maintenance, patches, or updates. The price includes complete disaster recovery and data backup with cloud storage, along with support for smartphones and tablets.
That's pretty awesome.
If you're shopping around for ideas on supporting your business network, give us a call. We've been in business 30 years, and we help local companies find the solution that is right for them, even if it's not us.