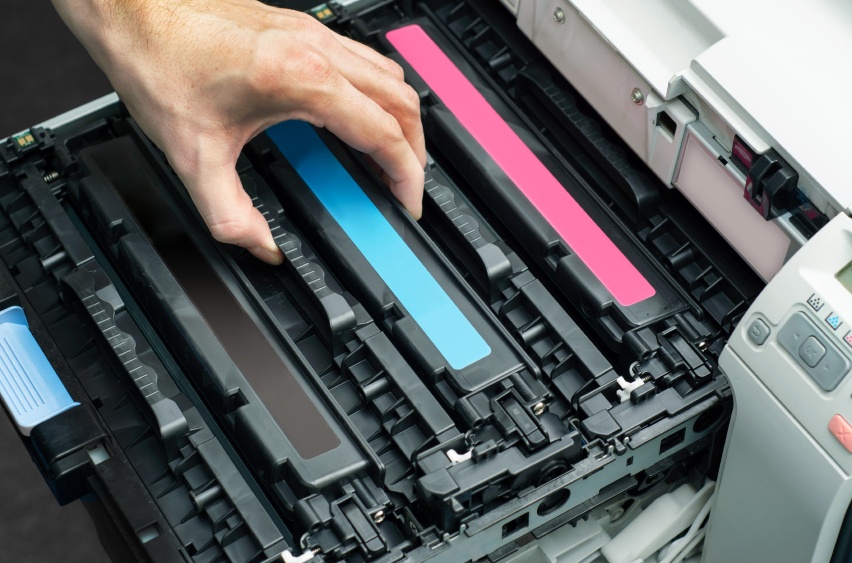 There is a scene is the popular movie "Office Space" where the lead characters take the company's fax machine out to an open field and destroy it with a baseball bat.
Connecticut small business owners with printer problems may be familiar with this feeling. Office printer problems can slow down productivity, frustrate employees and managers and take attention away from the company's true objective — serving its customers.
To make sure you avoid these office printer problems, here are five of the most common issues small businesses face and how you can tackle them.
1. The printer is low on ink...again.
Printer ink is expensive and can be a major cost center for a business that prints a lot of documents. Most printers, though, do not accurately tell you how much ink is actually left in the cartridge.
When your cartridge hits a certain level, the printer will notify you that it is low, but this usually comes before the cartridge is actually out of ink. For internal documents where quality may not be as important, it's fine to go past these warnings and continue to print. It may be beneficial to for small businesses to invest in an extra emergency ink cartridge to have on hand when you're waiting for your refill supply.
2. Printing from a mobile device.
Even if your printer does not use Wi-Fi, you likely can still print from your mobile device if it's configured correctly.
You can print to a non- Wi-Fi printer, as long as your network has a wireless access point, by using one of the programs that requires you to install a utility on a networked computer. Printopia requires a Mac, while Presto! works either with Macs or Windows machines.
3. Printing takes too long.
If you have a Wi-Fi enabled printer, make sure it's incredibly close to your router to help reduce printing time. The further away it is, the more likely that you will suffer increased office printer problems. Also make sure you have a quality router on-hand — it should support 802.11n (although 802.11ac is the new top-line standard) and offer 5GHz band and 2.4 GHz. You could add a wireless extender or a repeater to increase performance if need be.
4. The print quality is too low.
This problem could be an easy one. If you have an inkjet printer, it's likely that the device's horsepower is simply not enough for your needs. Laser printers are usually used more in business because they are capable of printing crisp text and at a lower cost.
If you have a quality laser printer, it's possible your settings are off. If you're in draft mode, switch to a higher quality mode and make sure the paper type listed on the screen matches what you're printing on. Also make sure your toner cartridge is still responding. Sometimes the toner has settled and can benefit from a good shake. If that doesn't do it, it may be time to replace the toner.
For inkjets, you can try a nozzle cleaning and print head alignment, which you can launch from the printer's maintenance menu.
5. The paper continually jams.
Thankfully paper jams are mostly a thing of the past, but they do crop up and can be a source of frustration for workers trying to get things done. Usually a jam is the result of a simple paper misalignment.
Sometimes it's the simplest things that are overlooked. Be sure to square off the stack of paper before inserting the tray and that the guides are flush with paper. Also try to avoid over-filling the tray.
As you can see, printer problems are typically simple to resolve with the right expertise. Fixing office printer problems can help productivity and avoid a point of frustration for employees, helping your small business along the way.