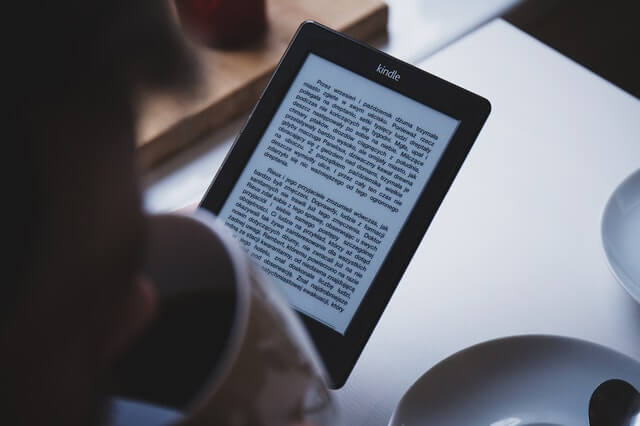 Amazon is coming down out of the cloud. For those of you who haven't heard, Amazon is bringing a new distribution center to North Haven at the site of the old Pratt & Whitney plant. This is going to be an 855,000-square-foot fulfillment facility that is expected to add 1,800 jobs, according to Governor Dannel P. Malloy.
What impact will the new Amazon plant have on Connecticut small businesses? Will this boost or hinder the state's economy? Will it mean better fulfillment and more opportunity for small businesses to compete, or will easier access to Amazon-delivered goods further erode profits for local retailers?
The state is betting that Amazon coming to Connecticut is going to do more good than harm. The state's Department of Economic and Community Development is offering up to $15 million in Urban and Industry Sites Reinvestment tax credits if Amazon achieves set goals for job creation and capital investment. Amazon also may be eligible for an additional $5 million credit for equipment and construction materials.
Amazon's Brick-and-Mortar Bait-and-Switch
While Connecticut lawmakers see Amazon as bringing more jobs to the state, there is an argument to be made that this is a Band-Aid to a larger problem—the stagnant growth of the Connecticut economy. Economists argue that the slowing economy is partly due to business consolidation—domination by behemoth businesses, which leaves little room for small-business growth. The new distribution center for Amazon could be viewed as another move toward Amazon's march to market dominance.
In May, Amazon opened its seventh brick-and-mortar bookstore, on Columbus Circle in Manhattan. Some say it is "reminiscent of an airport bookshop" with a limited selection of books, although it looks big from the outside. Given the enormity of Amazon's inventory, you would think it would have a larger selection. However, that's the point. The bookstore is merely a physical reminder of all the goodies available to you from Amazon online.
As an article in Fortune reminds us, having brick-and-mortar stores is good for the Amazon brand. Offering a retail presence gives Amazon at least five benefits to drive sales:
Content discovery

– Amazon is a time-saver for those who know what they want, but it is not designed for browsers. Bookstores give customers a chance to discover new titles and authors, discoveries that translate into online sales.

Content promotion

– Amazon has become more than a distributor. The company is creating video content such as feature films and television series for Amazon Prime subscribers to binge-watch. The bookstore helps promote movies and music sales as well as books.

Hardware demonstrations

– Amazon bookstores also provide a showcase for new gadgets such as tablets and Kindles in an environment where they don't have to compete with big-box brands.

Amazon Prime

– Similar to paid memberships with Barnes & Noble and other retailers, to avoid list price, you have to become an Amazon Prime member for $99 a year.

The Amazon brand

– Other retailers have boosted brand awareness and online sales by using retail outlets. It works for brands like Disney, Apple, and Microsoft, so why not Amazon?
Great for Amazon, Bad for Local Small Businesses
When you look closely, you understand that Amazon is not a friend to Connecticut small businesses.
Daring to Compete on Your Own Terms
The success of the Amazon business model is one of the causes cited for the
great retail meltdown of 2017
. Online shopping and ecommerce are undermining retail brands such as Sears, Sports Authority, and Payless Shoes, to name only a few. Companies like Amazon have made it so convenient to shop online that retailers are having trouble competing.
The retail meltdown is having a visible impact on big brands, but what about small businesses? According to the U.S. Small Business Administration, businesses with 500 employees or fewer are
responsible for 99.7 percent
of employment. What's more, small businesses generated 64 percent of new jobs and are responsible for 44 percent of the U.S. private payroll. When you consider CT small businesses and the number of people they employ, having Amazon add 1,800 jobs is a drop in the bucket.
Small-business owners
shouldn't roll over and let companies like Amazon take over. Rather, they need to find their niche and defend their unique value proposition. Small businesses tend to be more specialized and more customer-oriented, which allows them to compete very effectively, albeit at a different scale. And small businesses have an advantage the behemoth brands like Amazon do not: business agility.
Small businesses tend to be nimbler and are better able to adapt to a changing business climate. They tend to work more closely with customers, so they are better able to customize products and services to meet changing needs and tasks.
Technology
has a lot to do with giving small businesses a competitive edge.
Computer systems help small businesses manage their operations and keep closer track of inventory, sales, and customer trends, and cloud computing has given small businesses a real boost. Small businesses don't have the budget or resources to invest in an enterprise infrastructure, but with cloud computing, they don't have to build it—they can lease it.
Cloud computing can be deployed for a fraction of the cost of enterprise software with little or no investment in hardware. Cloud computing systems also can be implemented quickly and are readily scalable. Even if you need proprietary computing systems for specialized applications, the cloud offers additional computing capabilities almost on demand.
To compete effectively against organizations such as Amazon,
Connecticut small businesses
need to do what they do best: specialize. Offer specialized goods and customized services that fill a unique market demand. And align yourself with partners that can help you stay competitive and grow. Consider a
partner that can customize computing technology to help your business thrive
. Innovation is what drives small businesses, and I expect you will see more Connecticut residents working for entrepreneurs, startups, and fledgling operations in the years ahead.