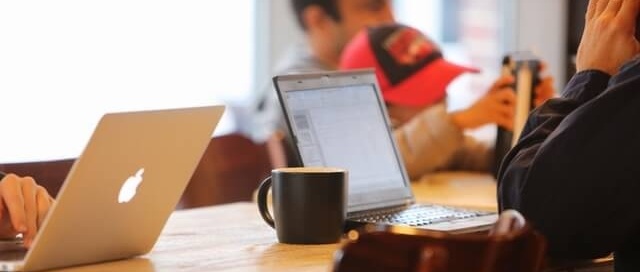 Overview
: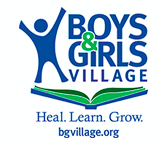 For three quarters of a century, Boys & Girls Village has been providing essential services to Connecticut's at-risk youth and their families, including offering behavioral health, education, and vocational and permanency services. With locations in Bridgeport, Milford, and Norwalk and increasingly complex government regulations, Boys & Girls Village needed to upgrade its IT infrastructure to improve communications organization-wide to ensure consistent service delivery and timely resolution of computing and database issues. The non-profit agency clearly needed a Connecticut-based managed services provider to provide on-site support services, remote monitoring, and strategic support for the agency's evolving IT needs. That's why Boys & Girls Village contracted with NSI.
The Problem
Boys & Girls Village provides support services to at-risk youth and their families, including behavioral health services, treatment for substance abuse, and related health services. As administering health care and related services becomes more complex, so does the infrastructure required to manage and support client care.
Boys & Girls Village had a fragmented IT infrastructure that was not consistent across platforms or managed in a coordinated fashion, even as demand for IT and communication infrastructure was growing rapidly. It was clear the organization needed a more data-centric, scalable infrastructure to support client care, but IT support was uneven and becoming increasingly expensive.
Clearly, the organization needed to address its existing IT shortcomings and create a stable foundation for growth. Boys & Girls Village faced a variety of infrastructure challenges, including:
Creating a centralized IT infrastructure with consistent, comprehensive communications;

Consolidating client and resource data for improved care;
Delivering better integration of agency services to ensure optimal care;
Safeguarding a growing fleet of laptops and mobile computing hardware;
Automating support for a growing list of regulatory requirements; and
Containing IT costs, including creating more predictable expense models for budgeting as the agency's IT needs continue to expand.
Boys & Girls Village had been outsourcing much of its IT support. However, their IT service company had merged with another company and relocated, resulting in declining service, including a lack of response to service requests and an inability to deliver timely service. It became clear that Boys & Girls Village needed a new integration partner that could meet their immediate needs and lay the foundation for the future. The agency needed an IT services company that could deliver hands-on support quickly and cost-effectively, provide remote monitoring, and that had an understanding of the non-profit's operational needs and regulatory requirements.
A Solution
After meeting with a variety of managed service providers, Boys & Girls Village signed NSI to provide all the necessary IT support. NSI was one of the few managed service providers able to deliver an all-inclusive approach, providing comprehensive on-site and remote support services. NSI also had the necessary background in health care and regulatory data management.
NSI provides a full range of IT support services, including strategic planning, on-site support and help desk, network management, and equipment procurement. NSI also provides on-site support for end users, including equipment purchases and management, such as provisioning and tracking mobile devices. One of the first steps NSI took was to develop an enterprise infrastructure compliance plan encompassing server monitoring, device tracking, and licensing management. NSI even provided support for mobile device management and desk phone systems.
Working with NSI also has helped Boys & Girls Village reduce overall IT operating costs while improving internal communications and enterprise services. By working closely with the non-profit's quality and regulatory team, NSI was able to implement security and privacy measures to ensure HIPAA compliance. NSI also has been instrumental in extending security and compliance protocols to all three of the non-profit's locations.
Thanks to NSI, the staff of Boys & Girls Village can relinquish their IT and data infrastructure concerns and focus on their core operations—helping youth and families in need. There is more focus on strategic initiatives and less concern about tactical problems. In fact, NSI has become a collaborative partner for Boys & Girls Village, not only providing a stable IT infrastructure to support day-to-day operations, but aiding with planning for the future, identifying future technology requirements, and partnering for a shared vision of success.
About Boys & Girls Village
For 74 years, Boys & Girls Village, Inc. has been one of Connecticut's leading providers of behavioral health, educational, and permanency planning services for at-risk youth and their families. Since its founding, Boys & Girls Village has touched the lives of thousands of children and families from 50 different Connecticut communities, providing a wide range of family-centered services and evidenced-based treatment approaches that help children heal, learn, and grow. Learn more at www.bgvillage.org.
About NSI
With headquarters in Naugatuck, NSI offers complete IT support services to small and medium-sized businesses across Connecticut. NSI provides its clients with a personal IT support team responsible for monitoring, updating, and correcting IT problems to keep their businesses operational. To help keep its customers' systems running, NSI offers TotalCare, a smart, proactive solution that prevents systems downtime and data loss while reducing the costs associated with managing servers, computers, and corporate data.
NSI has been serving New England businesses since 1985. For more information, visit www.nsiserv.com or call 203-723-4431. Click here for a free IT assessment from one of NSI's experts.