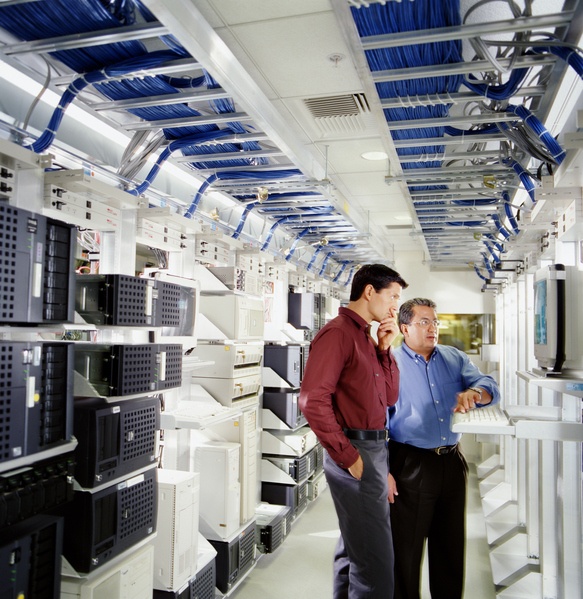 One of the advantages of being a small business is the ability to rapidly adapt to changing market conditions. Unlike lumbering corporations, small businesses can be more nimble in their business practices, which makes it easier to assess and try new things. That's why small- to medium-sized businesses (SMBs) tend to be early adopters of emerging technology.
In 2015, SMBs spent up to $597 billion on IT, which translates to about $8,000 per business or $700 per employee. A lot of that spending went into cloud technology adoption, mobile computing, and technology to support line of business. Of course, most small businesses are cautious about their IT spending despite the fact they tend to be early adopters. They tend to choose technology projects that offer a proven return on investment (ROI).
Here are just seven typical new technology projects that we have seen among our SMB customers:
Cloud Computing
More SMBs are saving money on IT infrastructure and personnel by migrating more systems to the cloud. Data archives, web applications, backup systems, and other business-critical operations are migrating to cloud-based data processing services and data repositories, which means less spending on servers and data storage and the staff needed to manage in-house resources.
Outsourcing
In addition to offloading in-house computing, many SMBs are outsourcing routine business tasks such as payroll, benefits management, and compliance. The operations side of the business tends to lend itself more readily to outsourcing, since functions such as payroll don't require specialized expertise and are easier to hand off to an external company.
Point-of-Sale Tools
Another area that is gaining ground with SMBs, especially retailers, is outsourced point of sale (POS). Rather than investing in updated cash drawers and point-of-sales terminals, more retailers are starting to use tablets and mobile technology for POS. The apps to handle POS are inexpensive and can replace sales terminals, and sales personnel can handle transactions on the floor using a tablet or mobile device. New services such as Square make it easy to handle remote transactions, and ecommerce platforms such as Shopify are making it easier to sync customer transactions and sales data with retail locations.
Mobile Technology
Migration to mobile systems both for in-store POS and remote access to business systems is on the rise. Handheld devices are becoming more sophisticated, as is the app software that integrates mobile devices with enterprise systems. As a result, more SMBs are equipping staff with handheld devices to promote greater productivity. This means more SMBs are using specialized outsourced services to manage mobile computing, including provisioning, management, and security. And there is more demand for better wireless networking technology on-site.
Analytics
More small businesses are harnessing analytics. With more data being generated to manage operations, customer relations, and sales, businesses have more potential intelligence available than ever before. To make sense of all that data, SMBs are starting to use big data techniques, assimilating disparate data sets and looking at both database data and unstructured data such as customer reviews to identify trends that can improve their business, increase sales, deliver better customer support, and open new markets.
Data Security
With the increase in cybercrime and more sensitive data migrating to the cloud SMBs are more concerned than ever with data security. More SMBs are sharing data with vendor partners to handle transaction management and bookkeeping, and that means a greater potential for compromised or stolen data. That's why SMBs are developing more stringent security policies and seeking help to ensure their data is safe. As part of data security, these SMBs also are using cloud-based backup and data recovery services to enhance security.
Customer Experience
For many SMBs, increasing sales is directly related to improving customer experience. Retailers, for example, are relying more on ecommerce strategies and integrated strategies that tie together the web and brick-and-mortar operations. Omnichannel marketing is the preferred approach, where customers get seamless support whether they are talking to SMBs online, by phone, or in person. To support that omnichannel experience requires more systems integration and interconnected systems that share intelligence and transaction data.
SMBs are Relying on Integration Partners
Of course, tactical IT support detracts from core operations. Although IT systems are essential to operations, they generate overhead, and the more sophisticated the technology, the more overhead and expertise is required. That's why more SMBs are relying on integration partners who understand their business in order to define and implement IT projects.
When seeking out an integration partner, be sure to look for a company with a breadth of expertise and capabilities. For example, they should be able to address cloud services requirements, including data backup and recovery, offer remote monitoring for security and system integrity, and be able to help meet your immediate needs while laying a foundation for the future. You want a company that offers superior customer service and who supports you as a partner, not just another customer.