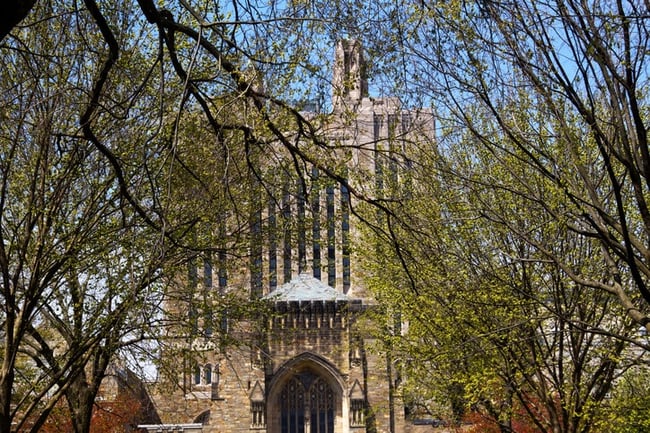 Connecticut Yankees always have been innovators. Ethan Allen built the first blast furnace in Lakeville in 1762, which launched Connecticut's cannon industry. Additionally, the Colt factory in Hartford is credited with the birth of mass production of firearms. Moreover, former Colt mechanics Francis Pratt and Amos Whitney were the first to develop precision manufacturing techniques when they created Pratt & Whitney. In short, Connecticut has a long history as the birthplace of invention and innovation. And today's Connecticut innovators are still at work launching tech startups and creating next-generation products.
In order to nurture innovation in the 21st century, Connecticut has become host to a variety of business launch pads and startup think tanks. Regional incubators such as the Stamford Innovation Center and Innovation Destination Hartford have been established to nurture technology startups. Municipalities such as Danbury, Bridgeport, and Meriden have received state funding from $24,000 to $50,000 to help establish innovation places, high-tech hubs in struggling cities to promote startups and economic development.
Educational institutions are also promoting entrepreneurship. The University of Connecticut Technology Incubation Program (TIP), for example, recently received an influx of $19 million in state funding to expand its UConn Health operation in the state's Bioscience Corridor. The result is an additional 32 wet labs and 40 offices to support Connecticut technology and biotech startups.
Connecticut is attracting some of the best technology talent, including students looking to take advantage of science and engineering programs offered by colleges and universities across the state. Here are five notable Connecticut-based tech startups launched by local college graduates:
1. Orthozon Technologies LLC
Launched in 2011 by Joshua Aferzon, a University of Connecticut graduate, Orthozon developed the first minimally invasive surgical tool for use in applications such as spinal surgery, and the tool is already in use at four Connecticut hospitals. Aferzon said that he considered a number of location options before starting Orthozon Technologies but determined that Connecticut has some great incentive packages. He is also an active member of Stamford's entrepreneurship community. As Aferzon said, "I grew up here. So for me, this state is very close to heart."
2. Control Station
Another product of the University of Connecticut, Control Station was founded in 1988 to optimize manufacturing processes, thus solving difficult plant monitoring and control management using software. The company started on the UConn campus, then became the first of many startups to migrate to the incubator set up in the offices of Nerac in Tolland. Today, the company is thriving under the guidance of Dennis Nash who received his MBA from UConn. Nash continues to recruit from the region, seeking out talent who can help the company grow. "Connecticut has a highly educated workforce, and the state's university system produces a steady stream of potential employees," says Nash.
3. Phonon Corporation
Located in Simsbury, Phonon manufactures surface acoustic wave (SAW) components for defense and aerospace systems. Founded in 1982 by two UConn engineering graduates, Dr. Tom A. Martin and Dr. Clement Valerio, Jr., the company has 65 employees. And as Dr. Martin explains with some pride, "We're the leading U.S. company that sells exclusively to the defense industry. There are other, large, SAW companies that focus on commercial applications, such as cell phones and other consumer devices. We are the only American company to focus on purely defense applications."
4. Checkmate Creations
A startup that helps startups get started, Checkmate Creations was launched by Tom Nassr and Connor Croteau, both graduates of Quinnipiac University in Hamden. Both founders launched and sold several startups while in college, including an online system to rate housing and landlords near campus. Checkmate helps other startups with services, such as strategic planning, branding, search engine optimization, marketing, and applications, and web development. As Croteau says, "We specialize in Meteor.js development, which cuts minimum viable product (MVP) time in half for new companies and larger brands looking to create iterative prototypes."
5. Seldera LLC
Commercializing technology developed at Yale University, Seldera creates low-cost, wireless sensors and embedded systems to promote building energy efficiency. Andreas Savvides, an associate professor of electrical engineering at Yale, founded Seldera.
These are just five of the many technology startups launched from Connecticut colleges and universities. Connecticut continues to provide resources and funding to make the Constitution State more attractive to tech startups. With the help of some of the state's leading educational institutions, Connecticut continues to produce technologists with the expertise to develop new solutions that will shape our future.