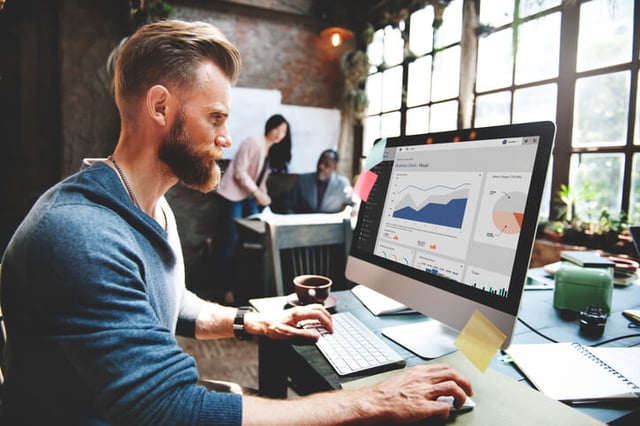 When most owners of Connecticut small to medium-sized businesses (SMBs) look at their balance sheet and see assets and expenses, they usually put their IT managed services provider (MSP) in the "expense" column. That's a mistake. If you look carefully at the value-added services and capabilities that your IT MSP provides, you'll realize that your MSP actually is an invaluable asset that can add to the bottom line of your Connecticut SMB.
SMBs are spending more on IT technology every year. On average, North American SMB IT spending has been increasing at an annual compound annual growth rate of 4.8 percent since 2011. North American IT spending rose from $534 billion in 2011 to an anticipated $686 billion in 2017. Small businesses depend on technology. Ninety-two percent of SMBs are using some form of cloud-based solution. In fact, cloud technology decreases SMB workload by as much as 42 percent. The "AT&T Small Business Technology Poll" suggests that 65 percent of SMBs would fail without wireless technology. It's also estimated that mobile apps save workers more than 725 million work hours per year.
At the same time, many SMBs are struggling with technology by trying to go it alone. Twenty-seven percent of SMBs do not have tech support, and 80 percent of SMBs are still using manual integration tools.
IT experts can do more than save SMBs time and money with their technology. They can provide strategic support and services that improve competitiveness and deliver new efficiencies. With the right strategic IT MSP, Connecticut SMBs can more than pay for contract IT MSP support.
Cloud Computing and Big Data
Consider the advantages of cloud computing for small businesses. Cloud computing saves money while offering a number of competitive advantages. Adding new software capabilities and more data storage is simple, and cloud services can be scaled as the business grows. Plus, there are added cost savings with cloud services, because they require little or no additional enterprise infrastructure or hardware. In fact, adding cloud services costs a fraction of the amount needed to add the same services on site.
For SMBs, cloud computing also makes it easy to support remote users and telecommuters. Putting computing in the cloud means users have access from any location where there is an internet connection. That means secure computing strategies can be implemented to support remote users, as well as employees in the office.
SMBs can try to implement cloud strategies on their own, but chances are, they will have difficulty dealing with the necessary integration and security solutions. An IT MSP can manage the process for you, helping you refine your cloud strategy, brokering cloud services, establishing secure remote access protocols, and managing software licenses.
Cloud services also open the door for SMBs to harness big data analytics. Big data is capable of taking any form of structured and unstructured data and analyzing it for patterns, such as customer buying habits, warehouse stocking strategies, new market opportunities, and other insights that can cut overhead or increase sales. Of course, as the name implies, big data often requires lots of storage capacity and computing power for analytics. Your IT MSP can help you design and implement a big data strategy using cloud resources that can deliver insight that will pay for itself many times over.
Keeping Your Operation Agile
There are other areas where your IT MSP can add technological support that will more than pay for itself. Every Connecticut SMB needs to be concerned with data security. For instance, a computer virus or cyberattack could cripple your company or even put you out of business. Sixty percent of SMBs that fall victim to a cyberattack are out of business within six months.
Your IT MSP can help protect you from malware with remote monitoring services that filter data traffic and identify unusual network activity. Your IT MSP also can help you develop security strategies to protect employees' workstations and to secure access for the remote workforce. And your IT MSP can maintain clean backup copies of essential data and software so that, in the event your system is compromised, you can get back online in record time.
In addition to ensuring computing uptime, your IT managed services provider can help you with expansion strategies. As your business continues to grow, your MSP can provide invaluable guidance as to what new technological tools you might need, how to consolidate your existing systems, and how to lay the foundation for future success. They also can provide necessary training as you bring new systems and services on board.
Business success is all about maintaining agility. You need to be able to respond to customer needs faster, read market changes quickly, and adapt to changing business requirements to stay profitable. Seeing what's coming is only the first step. Developing a strategy to adapt requires planning and additional resources. Your IT MSP can keep your operation agile and show you how to harness technology to identify market changes and adapt to new business needs.