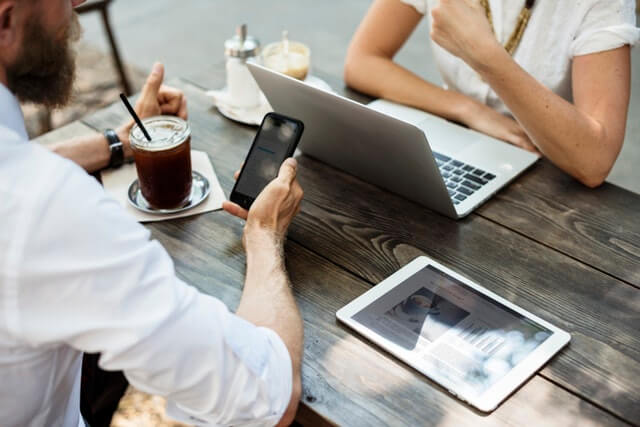 The revolution is coming, albeit quietly, and Connecticut companies will be the beneficiaries. Where small to medium-sized businesses (SMBs) are used to allocating much of their operating budget to buying computer networking hardware and software, enterprise networking is migrating to a subscription-based model that promises to be more reliable, faster to implement, and more cost-effective.
Already, we have seen the start of this change with cloud computing, but now we are seeing white-box hardware and technology eroding telecom costs, which will make networking even less expensive for SMBs.
It Started with Software as a Service
Cloud computing has been with us for more than a decade, and as service providers such as Amazon Web Services and Microsoft Azure expand their cloud support services, the price of cloud computing continues to drop. SMBs are driving the market when it comes to cloud adoption. According to IDG's 2016 Cloud Computing Executive Summary, 70 percent of organizations have at least one cloud application in place, and 90 percent either have cloud applications or are planning cloud applications.
For SMBs, cloud computing represents computing versatility at reduced costs, because cloud computing can be deployed quickly and is readily scalable. U.S. penetration of the software-as-a-service (SaaS) market for SMBs is expected to reach 94 percent by the end of 2017. SMB adoption of SaaS has been rising rapidly, growing from 27 percent in 2011 to 73 percent in 2016. Analysts anticipate that there will be a 140 percent increase in SaaS adoption by SMBs.
Enterprise computing is moving to a wholly subscription-based service model, and SaaS was only the first step. Now hardware is following the same model. Soon Connecticut companies will be able to take advantage of networking as a service.
The Birth of Open-Source Hardware
Until now, enterprise hardware manufacturers such as Dell, Cisco, IBM, and HP have been competing for networking market share. It turns out that hacking together your own network equipment isn't that difficult, as Facebook recently demonstrated with the introduction of Voyager.
What the engineers at Facebook demonstrated is that it's not that hard to make your own networking hardware. In six months, Facebook engineers were able to create their own network transponder using off-the-shelf parts. They now have a manufacturer making white-box transponders and already have sold units to nine telecom customers.
The introduction of Voyager may not seem like a big deal, but consider the implications of a social networking company building its own networking gear. It did it for less money and with less maintenance than if it had purchased the same equipment from a big-name networking manufacturer. We now have the potential for white-box networking hardware that will drive the cost of enterprise computing down.
What should make the big-name network manufacturers really nervous is that Facebook is sharing the hardware design in what it is calling open-source hardware. The concept of build-your-own hardware is not new. The Open Compute Project has been making various types of networking hardware for a while. What Facebook has done, however, is apply the same idea to telecommunications hardware for the first time. With Voyager, Facebook has demonstrated that software-defined networking with white-box hardware can scale to deliver software-switchable wide area networking (WAN), which means lower-cost telecom services are just around the corner.
The Coming of Subscription-Based Networking
What does this mean for Connecticut companies? In addition to SaaS service, they will soon be able to access more affordable, subscription-based networking services.
Local companies are already providing software-defined WAN services. TELoIP is offering the same services as the telecom companies in a software-based model that lets you implement new WAN services in a fraction of the time at a lower cost. Now SMBs can implement their own private cloud at a fraction of the cost of a conventional WAN infrastructure. And a software-defined WAN can be quickly adapted to changing computing needs without a hardware investment and without having to work with a big telecom company.
The coming of networking by subscription is going to level the playing field, allowing Connecticut companies of all sizes to compete on any scale, at least in terms of computing power. The same computing infrastructure used by Fortune 500 companies is becoming affordable for SMBs, and you will see more smaller companies punching above their weight class as they use market agility, innovation, and more sophisticated computing resources to challenge larger competitors.
In order to take advantage of networking as a service, an expert such as NSI can help you realize what's possible and how you can harness new networking strategies to help your business grow.