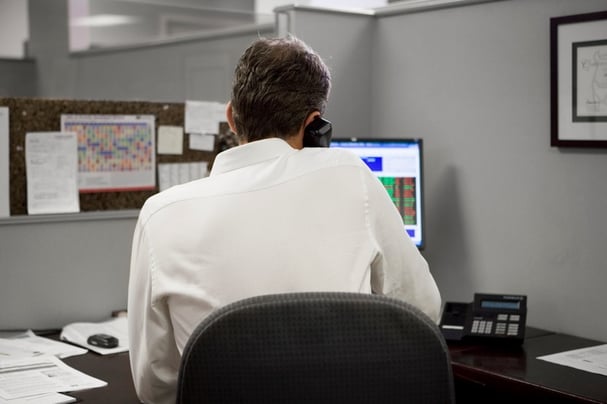 Finding the right IT services for your business is always a challenge. It's not just a matter of finding the best service provider available, but you want to find local services that are right-sized for your needs and available when you need them. You want to find the best Connecticut IT service providers available, but you also want to make sure they can fix your problem right away and won't break the budget. That means shopping for the right Connecticut IT specialists, not just the first one to appear in the phone book or at the top of a Google search.
The first step is to narrow your search for the right kind of IT services. There are different IT specialties. For example, do you need assistance with computer repair, network services, Internet access, cloud computing, printer repair, data storage and backup, or software integration? Each of these areas requires specialized skills so you want to make sure you find the right Connecticut IT resource to address your problem.
Then there is the challenge of finding a company that is responsive to your needs. It's a balancing act between finding the right expertise and a service partner that treats you as its most valued customer. Ideally, you want to deal with fewer service providers that can deliver outstanding service. However, the "one throat to choke" concept is outdated and companies, especially small to medium sized businesses (SMBs), are no longer looking for a one-stop provider who promises to do it all. Instead, they are seeking specialty providers that can deliver excellent service at a reasonable cost.
So how do you find the right Connecticut IT service providers to meet your needs? There are multiple approaches:
Certified manufacturer service
For hardware repair problems, most manufacturers offer a list of local companies trained to service their equipment. If you need a photocopy machine serviced, for example, or a piece of office equipment that seldom fails, then using a manufacturer-certified service provider makes sense. However, few computing solutions operate in isolation. Chances are that for an computer-related problem, you need someone who not only knows how to fix the problem, but who also can integrate the solution into the network.
Referrals
Often the best way to find a reliable service provider is to ask around. Most SMB owners are members of professional associations and community organizations such as the Chamber of Commerce. Asking other business professionals for recommendations is a great way to find local resources that have already proven their worth to someone you trust.
Yelp!
Peer-review web services like Yelp! can be a great source of information. With Yelp! you can narrow your search by specialty and geography, and find reviews with helpful insight about timeliness and expertise. If you can find a service company with a number of positive reviews, chances are you will get great service.
Thumbtack
If you're not exactly sure of the kind of help you need, services like Thumbtack can be useful. Thumbtack offers an automated questionnaire to help match your specific IT project to the right professional. If you are not sure where to start, you might try a service like Thumbtack and then validate the recommendations by checking Yelp! reviews.
Certified Providers
Services such as Angie's List and Prime Buyer's Report provide services listings with organizations that have been independently vetted. Different services use different criteria, such as the number of years in business, membership in the Better Business Bureau, independent references, etc.. However, these services scrutinize their listings more carefully than peer-review sites such as Yelp!
No matter where you look, when shopping for a Connecticut IT managed service provider, you want to look for a company that you know can do the job, is affordable, and is reliable. Consider asking an IT services candidate the following questions:
What service areas are your specialty? No IT provider can be good at everything so make sure their expertise matches your requirements.

What is your billing model? Do they charge a flat rate or by the hour? How accurate are their work estimates? Costs can quickly get out of control if you don't lock the terms in advance.

Do you outsource monitoring and/or help desk services? One of the biggest reasons SMBs hire managed IT service companies is so they will be there when you need them. If they outsource their call center, then you may not know who you are talking to when you call for assistance.

Do you guarantee response times? To make sure your business is sufficiently important to a service company, you need assurance they will be responsive. Reasonable response times should be built into service-level agreements (SLAs).

Do you offer proactive services? In addition to response you want a service partner that can provide preventive maintenance. For example, do they offer proactive service on equipment such as printers? What about software maintenance and upgrades? Can they handle systems backup and disaster recovery?
These are just some of the questions you need to ask to make sure you are working with the right IT service provider.
If you are looking for the right Connecticut IT service provider for your business, start by doing some research and asking around. Consider using multiple search resources and see if specific names come up more than once as recommended. Then ask probing questions before you sign a contract to make sure you have the right managed service provider that can save you both time and money.