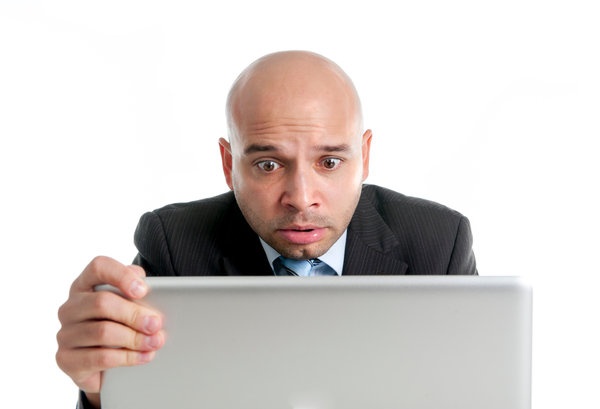 Today's business lives on the web, and even if your company doesn't have an ecommerce site, you rely on your web presence for marketing and lead generation. Companies also are increasingly using their websites for data sharing and as portals to work with strategic partners. When your website goes down it can have a dramatic impact on operations.


Gartner estimates that network downtime costs on average $5,600 per minute or about $300,000 per hour. If your business literally runs on the Internet, costs could be higher. If you have an e-commerce operation, for example, the loss of your website is costing you untold dollars in orders. Then there is loss of telephone service (if you are progressive and running voice over IP), loss of email, an inability to communicate with partners, etc.

There are various reasons that a website can go down, such as a hardware failure of a denial of service (DoS) attacks. Here in Connecticut, we have some unique challenges when it comes to local web hosting. Much of the power infrastructure is still above ground, which means a major winter storm or ice storm will inevitably result in power outages (and you know we get at least one big storm each winter). The telecommunications infrastructure also can be affected by the weather. You need to have a backup plan ready to keep you online.

Whether you are maintaining your own web hosting or using an Internet service provider (ISP), you need to consider some basic precautions in the event of a website failure:

Are You Really Down?
Your first step is to make sure that the site is truly down. Sometimes an isolated networking issue can create a disruption that mimics a website failure. Use an alternative device, such as a smartphone or tablet, to access the site to make sure it is out of commission. You can also perform a quick check using downforeveryoneorjustme.com.

Uptime Monitoring
Although it won't prevent a failure, an uptime monitoring service can alert you if something should go wrong. Getting early notification could make the difference between losing thousands of dollars and losing tens of thousands of dollars. Services should alert you "out of band," so if your email goes down with the website you get an SMS text message or a phone call instead.

Power Redundancy
Make sure you have redundant power systems. Some of the larger data center providers actually have multiple electrical substations on site. At the very least, be sure you have a robust uninterruptible power supply (UPS) for power failover. Also, make sure there is a backup power source available, either as a redundant substations or a power generator.

System Redundancy
You need to have backup systems as well. For truly business-critical hosting, providers will use mirrored data storage so you have a mirror image of your active data and applications up and running in the event of a failure. Some businesses have a backup website hosted elsewhere, ready and waiting in case of a web failure. At the very least, have a recent archive available to restore the website if needed.

Cloud Hosting
To eliminate hosting worries, consider a reliable cloud hosting service. Most of the large providers, like Microsoft Azure or IBM Softlayer, don't have a single point of failure but have their services allocated to servers throughout the cloud, which means the likelihood of a web failure is minimal. When talking to web hosting providers, ask questions about their infrastructure and most importantly, ask about their Service Level Agreements (SLAs). Their SLAs should give you an assurance of reliable service and uptime, and offer recompense in the event of a failure.

When the Website Goes Down
When the company website does fail, you need to have a protocol in place to deal with the emergency and get back online as soon as possible.

The first step is notification. Be sure that your IT team or whoever has responsibility for the website is alerted immediately in the event of a failure.

Now you can activate your disaster recovery plan. You should have already mapped out the step-by-step procedures in advance so you know exactly what to do in case of an emergency.

Your plan should include:
Communications - Make sure the executive team knows of the problem and anyone who has responsibility for the website, especially your hosting provider.


Prepared Backups - If you have a backup or mirrored site, prepare to bring it online while you isolate the fault. If you have other backup systems, be sure they are ready once you restore connectivity. Your objective is to get back online as soon as possible.


Isolating the Fault - If you can get your backup site up and running, then you have time to investigate and correct the fault. If you don't have an interim website, the clock is ticking and you need to repair the fault ASAP. If it's a DDoS or some external attack, there are steps you can take (and should have prepared in advance) to block the attack. If it's a software problem or internal hardware failure, then you need to run diagnostics to find and correct the problem. If it's an external problem, then work with your service providers to get back online.


Repair and Remediate - Any website failure is a lesson. Document the cause of the problem, how it was corrected, and add the information to your disaster recovery plan. Be sure to drill on disaster recovery regularly, running through procedures and protocols to shorten response time for the next website failure.
Of course, an easier solution is to partner with an IT and web hosting expert who can handle web management for you. A dedicated service company can be proactive in managing your website, making sure systems are running smoothly, redundancies and backups are in place, and monitoring and refining the system to make sure there is no failure. The ideal and most cost effective strategy is to make your disaster recovery plan a single phone call to your IT service provider.

What things do you have in place when your website goes down?