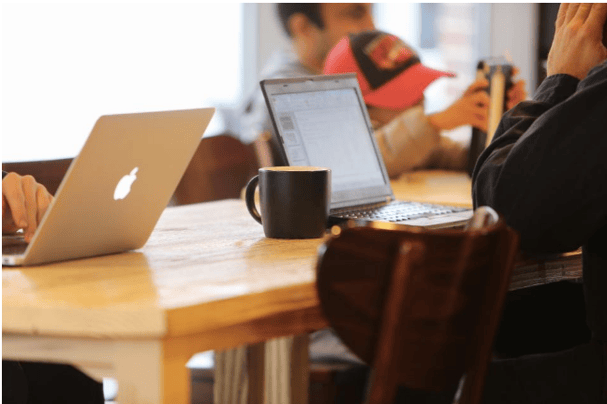 The best way to build any business is through networking. Talking to your peers and members of your community about common interests and business challenges also is a great way to make new connections and spread the word about your business. It's the same idea that makes social media such a valuable marketing tool. You get to share your concerns and what you know with other interested parties and the word just spreads. That's why local area meetups have become an increasingly important tool for small business owners in CT.
Here in Connecticut we have an active business community and a wide variety of business networking events. These groups are focused on various business interests, continuing education, specialized training, community service, and much more. These meetup groups often feature speakers who share their expertise about subjects such as marketing, building sales, or planning for future growth.
The great thing about attending local meetup groups is it gives small business owners in Connecticut a chance to hear from others who know the local market and political climate. Networking with these professionals provides an opportunity to talk to someone who has been there and done that.
Here are just a few networking groups supported by the Connecticut Business Connection (CTBC) that small business owners in Connecticut should consider:
Of course, every small business owner is extremely busy, so most networking functions are breakfast meetings or after work hours, and they are usually held only once a month. Many networkers find that they don't have to attend every meeting, but attending every other month or going to different networking functions can be very rewarding.
Smart networkers develop both personal and online contacts. When you make a new connection at a networking event be sure to exchange business cards but don't stop there. When you get back to the office, invite them to connect on LinkedIn. LinkedIn is a great tool to keep track of contacts. Rather than leaving their business cards in a drawer, you can use LinkedIn to track their activities, comment on what they are doing, and keep the business relationship fresh. The LinkedIn groups also are a great source of inspiration and information. If you run into a business problem you aren't sure how to address, posting a query to LinkedIn groups is a great way to solicit expert advice.
Don't limit yourself to business events. Any kind of group can benefit small business owners. Find groups that focus on your personal interest. Every interest is likely to have some kind of meetup group. Pursue your passions. Join a hiking, fitness, or social activity group. You will get a chance to meet other people with similar interests, and you never know where your next business lead may come from.
As a small business owner, part of your job is to build brand awareness for your business. One of the most powerful tools at your disposal is networking. Talking to people in the right circles can promote your business and your expertise, and it won't cost you a cent. So get out there and talk to your peers. They are hungry to learn about what you can do for them, and you can learn a lot from them at the same time.