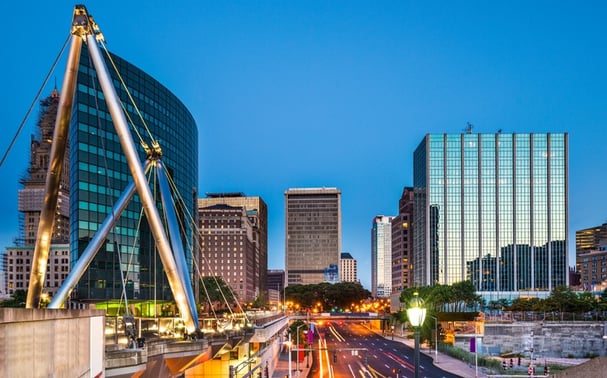 Contrary to popular belief, business is booming in the Nutmeg State. An increasing number of new businesses are being started by entrepreneurs. New startups in biotechnology, financial services, high-tech, and other markets are opening their doors across the state. Venture funding is becoming more readily available and with the economy improving, investors are looking for new opportunities. And as start-ups continues to thrive, so does the need for mentorship programs to help fledgling CT entrepreneurs succeed.
Even with a brilliant business idea and the right backing, entrepreneurs will not succeed without the right business know-how. In fact, 50 percent of new business startups tend to fail. Although startup failure rates seem to be declining, success hinges on the entrepreneur's ability to overcome business challenges as they arise. That's why mentorship programs for Connecticut entrepreneurs are thriving.
Even the most talented entrepreneur can't know it all, and the best business leaders are the ones who know their limitations. To be an effective business leader you have to understand the mission of the company, what your customers need, and how your product or service meets those needs. The day-to-day operations, however, should be left to those better suited to handle them. Of course, most startups are strapped for resources and expertise. Team members have to wear many hats, and it's up to the boss to make sure that the company is balancing its priorities, running smoothly, and poised for growth. It's in this startup phase that entrepreneurs really need help. They may have a clear vision of their mission and to realize their dream, but entrepreneurs may have challenges with routine business issues such as contracts, recruiting, payroll, capitalization, production, etc.
Here are just five of the mentoring programs available for Connecticut entrepreneurs:
Innovation Destination: Hartford
Serving the Greater Hartford area, Innovation Destination: Hartford (IDH) is a coalition of entrepreneurs and service professionals working together and sharing their expertise to assist startups and entrepreneurs. IDH showcases entrepreneurial success stories, prominent figures in the entrepreneurial community, and provides events and programs to serve Connecticut entrepreneurs. A number of area organizations also support IDH, providing additional resources to help startups succeed.
Connecticut Technology Council
The Connecticut Technology Council provides leadership, policy advocacy, and assistance to fledgling technology companies across Connecticut. The Council's mission is broader than just supporting start-ups. Its stated goal is to build a community of innovators who, in turn, will help create a strong Connecticut economy, job growth, and entrepreneurial support. Mentoring companies and company leaders is part of their mandate, as well as providing early-stage risk capital, supporting workforce preparation, and offering ongoing support.
The Connecticut Entrepreneurial Mentor Cooperative
Headed up by Bill Kenney, the Connecticut Entrepreneurial Mentor Cooperative holds regular meetings where startups and entrepreneurs can get together to share ideas and support one another. The Cooperative has metrics for success, including mentor, entrepreneur, and concierge training, as well as a codes of conduct. Their mission is to promote an entrepreneurial ecosystem using shared wisdom and education. Meetings are open and attendees can appear in person or virtually.
reSET
This organization serves entrepreneurs but specializes in social enterprise to improve the bottom line. reSET provides co-working space as well as accelerator and mentoring programs. reSET is dedicated to inspiration and collaboration, helping entrepreneurs create market-based solutions that solve larger community problems.
Connecticut Center for Entrepreneurship and Innovation
Part of the University of Connecticut School of Business, CCEI is a group within the UConn's Entrepreneurship and Innovation Consortium, but CCEI offers its own mentor program to match business professionals with students and business school graduates to provide mentoring for fledgling businesses.
These are just a few of the mentoring programs open to Connecticut entrepreneurs. There are many other public and private resources that can be useful, including a growing number of accelerators looking for the next big idea. Maybe it's time you sought out a mentor to help get your startup off the launching pad.