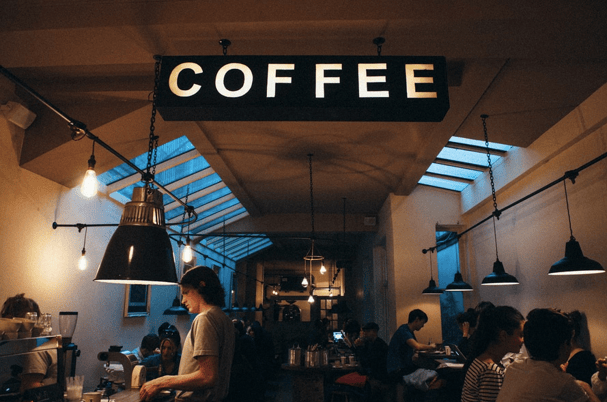 All businesses are going mobile these days. With the boom in smartphone sales and the proliferation of laptops and tablets, now you can access the office from any location, and many people do. You walk into the nearest Starbucks or coffee shop and chances are you will see dozens of people with their headphones in, working on their laptops. Geography is no longer an issue for business thanks to the mobile enterprise, and there are a number of Connecticut mobile start-ups that are fueling the growth of mobile business.
Emergence Capital says that venture funding of mobile enterprise companies was up 14 percent in the first half of 2016 to $370 million. Mobile enterprise startups are emerging everywhere. For example, they are finding their way into horizontal markets such as HR, sales, and marketing, and into vertical areas such as education and food service. Strategy Analytics predicts that the market for mobile enterprise business applications alone will climb from $40.5 billion in 2015 to $63 billion by 2020.
Connecticut is not going to be left behind in the race for the mobile enterprise. There are a growing number of mobile entrepreneurs launching startups in the state. In fact, the Connecticut Technology Council hosted the first Connecticut Mobile Summit in 2014, an event "organized to showcase the opportunities for enterprise end users, service providers, carriers, entrepreneurs and investors to participate in a global market where mobile data demand is growing 61 percent CAGR through 2018."
Here are just three of the Connecticut-based innovators that are shaping the future of the mobile technology:
LightningBuy
One of the hottest areas for mobile technology is retail, and LightningBuy has developed a smartphone technology that converts mobile traffic to revenue by providing a single-click means to make a purchase. Located in Bridgeport, LightningBuy is simplifying mobile sales for ecommerce merchants by allowing them to sell directly from an ad or directly from Facebook, Pinterest, Twitter, or even a Google search. Mobile technology promises convenience and LightningBuy makes mobile shopping about as convenient as you can get.
MEA Mobile
MEA is a New Haven-based creative agency with a twist; they develop apps for iOS and Android as well as providing creative services for digital and print media. MEA has developed a variety of business and consumer apps, including the Printicular print app and iArtView for fine art galleries to provide in-home art previews. MEA Mobile is an example of the new kind of media services company that can deliver content across media outlets, targeting channels that are most effective in a market that is increasingly going mobile.
Tangen Biosciences
Headquartered in Branford, Tangen Biosciences is revolutionizing medicine with a new handheld instrument that can detect patient DNA samples quickly, with greater accuracy, and at a lower cost than using a conventional lab. The company already has received funding from the National Institutes of Health to develop a means to detect drug-resistant tuberculosis quickly and cost-effectively. Tangen Biosciences is demonstrating the mobile innovation goes beyond the enterprise and can be applied anywhere to any problem.
Even from this short list of Connecticut-based startups you can see that mobile technology is having an impact everywhere. The mobile enterprise is changing the way everyone does business, which means companies are more concerned than ever with adopting the right mobile strategy to drive their business. Managing mobile data has its own set of pitfalls, and companies looking to make the most of their mobile enterprise strategy are relying on experts to provide the expertise they need for success.
For example, with mobile transaction technology such as LightningBuy, you still need a secure infrastructure to manage e-commerce transactions. Mobile commerce requires web sites that are smartphone-friendly and easy to navigate for mobile users, which is where services like MEA Mobile have found their niche. In healthcare settings, practitioners are adopting new solutions such as Tangen's portable testing technology, but they also are using laptops and tablets to facilitate patient care. That means the data has to be secured with hardened encryption and password authentication to protect patient privacy, and healthcare facilities' wireless networks have to be secured as well.
Even if you are not breaking new ground with mobile innovation, chances are that your business could profit from a mobile enterprise strategy. Your employees are already accessing wireless data on a routine basis. By 2017, the number of mobile phone users is expected to hit 4.77 billion, and mobile Internet user penetration is expected to rise to 63.4 percent. Productivity is going to increase when your company goes mobile, but you have to have a mobile enterprise strategy in place to capitalize on a mobile workforce.
Companies like NSI are available to help with those strategies. We routinely work organizations to help them assess their mobile hardware and software requirements, identify which aspects of their business would benefit best from mobilization, and develop a mobile enterprise strategy that is smart and secure. With a little help, you could become one of the top Connecticut businesses profiting from mobile technology.