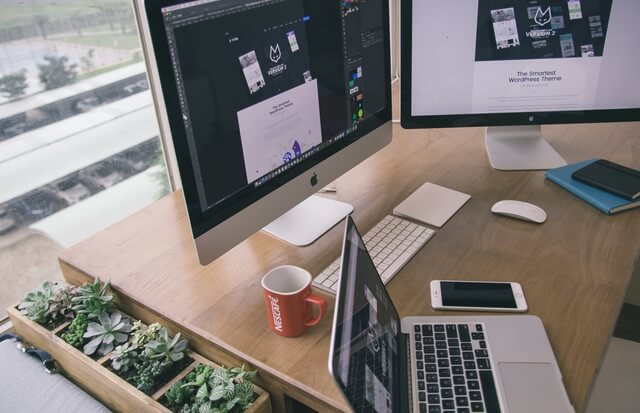 How employees define their workday and their workspace has changed dramatically with advances in IT systems. Workers no longer have to be bound to the office to be productive. They can access their email, calendar, work files, contact data, and more remotely using something as small as their smartphone. And they can work anywhere at any time; a phenomenon that more companies are coming to depend on to remain competitive.More organizations also are hiring ad hoc workers, bringing in freelance or temporary help armed with their own computer hardware. Accommodating this new flexible workforce requires new networking capabilities and secure, controlled access to company IT systems and data.
More employees are working from home than ever before. According to the Gallup's annual Work and Education poll, the number of occasional telecommuters has risen from 9 percent in 1995 to 37 percent in 2015. The number of at-home and remote workers is rising as well, climbing 105 percent since 2005. FlexJobs reports that 76 percent of employees surveyed say they avoid the office when they really need to get work done. Along with full-time telecommuters and remote workers, the number of freelancers in the "gig economy" is skyrocketing. CNBC calculates that the number of gig workers has climbed 27 percent over the last 20 years.
No matter how you look at it, there are more flexible and freelance workers than ever, and the key to flexible worker success is digital collaboration with the rest of their team and access to company computer resources. That means remote access to email, chat, calendars, electronic whiteboards, files, spreadsheets, and other systems.
The challenge is finding the best way to securely extend access to company systems. SMBs in particular are being challenged to develop strategies that promote flexible worker productivity while protecting company assets and intellectual property. Here are some of the IT systems that any organization needs to offer to support a flexible workforce:
1. Equipment Provisioning
Most organizations start with provisioning. These days, every company has a bring-your-own-device (BYOD) policy to allow workers to use their own smartphones, tablets, and laptops to work remotely. These devices have to be properly configured and tracked. Depending on the organization and its applications, provisioning could be as simple as providing a secure login to a remote desktop emulator or web portal. More likely, provisioning will require configuring email, remote file access, application logins, and more on portable computing hardware.
Some companies control provisioning by eliminating BYOD and providing the hardware themselves, including all the software and security preloaded. Most companies, however, provide customized configurations for remote users, which means the IT department has to keep track of users and the IT systems they are authorized to access.
2. Secure Data Storage
To promote productivity, flexible workers need access to company data, including proprietary information. To minimize risk, data has to be secure. A common practice is to store data on company servers and provide remote access using a virtual private network (VPN) or similar strategy. More companies, including SMBs, are adopting cloud services for data storage because the cloud is convenient, expandable, and secure. Whatever the data storage strategy is has to be secure.
3. Secure Data Access
While data storage may be secure, you also have to secure data access. Password protection and secure authentication are the most common strategies. IT managers are using more sophisticated password protection strategies, requiring more difficult passwords (no repeated letters, special characters, etc.) that are harder to crack.
More companies also are adopting rigorous authentication protocols, such as two-factor authentication, which requires a password and a separate identifier such as a code sent to your mobile phone. This provides added security since you have to have the registered phone in your possession to gain data access. Data encryption is always a good idea so even data accessed from an insecure wireless connection or other means remains unreadable.

4. Remote Access to Applications
To promote greater productivity, companies usually standardize on common software packages such as Microsoft Office so workers can use their own software for data processing. However, there will be custom applications that cannot be licensed as client software or that require hosting on a server. Many companies have found that adopting software-as-a-service (SaaS) solutions such as Salesforce eliminates the need for providing remote software access since it runs in the cloud. For specialized or custom applications, however, it may be necessary to install proprietary client software or, if the client licenses are too expensive, software emulation or secure remote access over the Internet.
5. IT Systems Security
One of the greatest challenges in supporting a flexible workforce is maintaining IT security. Supporting personal and handheld devices means that the IT department loses control of the actual hardware and how it is used. Devices can be lost, stolen, or hacked, or they can be used in unsecured settings, such as over public Wi-Fi. Mobile device management (MDM) software provides some control over remote applications, software updates, and even the ability to lock or wipe a lost device. However, supporting remote workers means you have to be doubly diligent in monitoring for suspicious network traffic, watching for malware, and hardening the enterprise against potential intruders.
Rather than dealing with these issues in house, it makes sense to outsource support for remote IT. Managed services providers are expert at provisioning devices for remote workers and configuring network systems for secure data access. Contract IT support services can provide remote data management, security monitoring, backup, and secure cloud services. Managed service providers also provide remote around-the-clock support so flexible workers always have help desk support when they need it.
Supporting telecommuters and flex workers can give companies a competitive edge, and with the right managed service provider the IT staff won't be burdened with supporting remote IT. Working with a managed IT systems provider offloads responsibility for maintaining remote systems while keeping you in control or your flexible workforce.