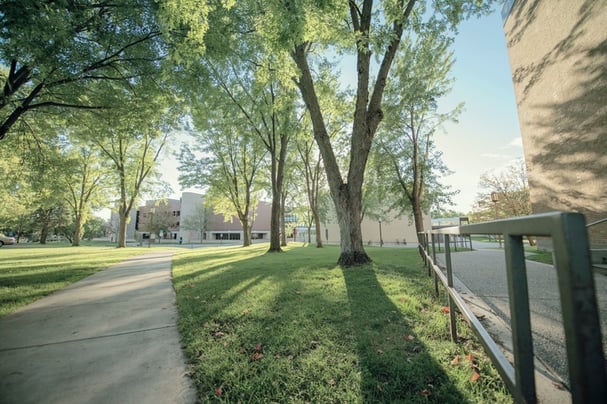 Leader in Managed IT Services in Connecticut Sponsors Program to Help Undergraduates Working Toward Technology Degree
NSI, a leader in providing managed IT services to businesses throughout Connecticut and the Northeast, announced it has awarded a $500 college scholarship for the fall semester to Kellsey Schaffer as part of its NSI Technology Scholarship program.
Schaffer, a resident of Torrington, CT, is in her second semester at Northwestern Connecticut Community College working toward a mechanical engineering degree. She already holds a B.S. in criminal science. Besides her studies, Schaffer works full-time in the manufacturing field as a calibration technician, and she plans to use her future engineering degree to advance further in the field. She also serves as volunteer firefighter and administrator for the Drakeville Volunteer Fire Department in Torrington.
The NSI Technology Scholarship program aims to provide financial assistance to students enrolled in an undergraduate IT, engineering, computer science, or information systems program at a Connecticut college or trade school. Applicants were required to write an essay on this topic: "Technology disruption can change business models overnight. From Uber to Spotify to Netflix, what do you see as the biggest technology disruption over the next 5-10 years?" Schaffer's essay focused on how Uber saved the day when train service was disrupted during a visit to Boston.
"Kellsey is a perfect example of the potential of Connecticut's technological future," says Tom McDonald, NSI's CEO. "Already with one degree, a full-time job in the manufacturing field, and a commitment to service as a volunteer firefighter, Kellsey is striving to achieve even more by earning a degree in mechanical engineering. We are thrilled to be able to help her reach this goal."
About NSI
NSI was built nearly three decades ago with a simple goal to help our clients succeed. We are laser-focused on delivering the right solution, 100 percent of the time, and support more than 1,500 clients located throughout the Northeast. NSI lets you focus on running your business while we focus on managing and maintaining your technology. We do this simply and affordably by providing service onsite and remotely, along with selling and supporting a full portfolio of technology and solutions. The NSI team has a wide range of experience and knowledge in supporting business of all sizes, thus allowing our clients to improve utilization, simplify management, and improve business continuity. We are committed to evolving and adapting to the ever-changing technology industry. For more information about NSI's services, visit http://www.nsiserv.com.