Managed Service Providers (MSPs) have been around for some time now, offloading IT-related needs and increasing business productivity of the companies they work for.
During their existence, MSPs have heard a lot of common questions, comments, and complaints from their clients. MSPmentor covered some of the most common complaints clients have, including not understanding where files were placed, why services were costing more than expected, and the notorious "When will my services be back online?"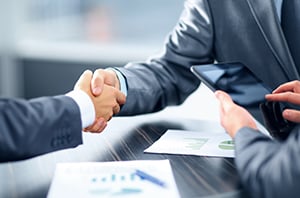 As described by Forbes, one of the reasons MSPs came into existence is because of the increasing complexity of the technology world. As more technology became available, companies had more options to choose from to optimize problem-solving, business productivity, and offered services. With this came the need for greater training and expert intervention.
Thus entered MSPs, which offered companies a relief from spending their valuable time trouble-shooting problems. Although MSPs mitigate technology concerns, companies still have high expectations, and why shouldn't they? Technology is the livelihood of their business, after all.
So what should your organization reasonably expect from your MSP? Here are a few trends CRN noticed in the MSP-realm that your MSP (or potential MSP) should be offering:
Faster solution processing at a reduced cost: Companies expect fast service, and they expect this at a low cost, which is where the MSP competition resides. As mentioned in one of our previous blogs, downtime costs can close the doors permanently for as much as 25% of companies according to Institute for Business and Home Safety.
Customizable solutions: Each customer has unique needs, clients, and infrastructure requirements. MSPs should offer solutions that will maximize the client's efficiency and profitability at an upfront and agreed-upon cost.
A focus on outcome-as-a-service: The MSP's goal should be to fulfill their client's short-term and long-term goals. The customer should expect solutions that will not only help now, but also well into the future.