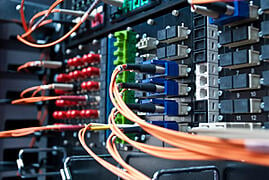 The days of needing multiple physical servers that fulfill different functions are slowly dwindling—for the better.
Virtualization has completely changed what a single physical server can accomplish. A single server can be used to run multiple virtual servers to cut down excessive energy expenditures, management complexity, and CapEX and OpEX overhead.
Finding the right server can be a daunting task, especially for small businesses that need to operate within a fixed budget. The server you choose needs to have the capacity, compute power, scalability, agility, and longevity to fulfill operational tasks in the long-term. It also needs to be virtualization-optimized to run virtual servers and applications.
Organizations should consider several important factors before making an investment. These considerations include:
Form factor tower, or rack
Applications that will run on the server
Storage, processor, and memory requirements
Who will use the server and how it will be used
How many users will access the server at a given time
These factors only scratch the surface. Each business also has other, more specific needs they must meet, and those needs aren't easily addressed by just any server type. For example, it's possible that your business could benefit from a server that is more versatile and adaptive than a regular file or print server. In those instances, it would be advantageous to look into customization and configuration options.
Before deciding on a particular server, your business should consider seeking outside expertise from a professional services organization to plan accordingly.
It's especially important that this company has experience working with small businesses. Enter NSI. We provide specialized IT support to small businesses.
Our technicians not only understand your market needs, but we've worked with organizations like yours to bring the right servers into their environments. NSI can be the sounding board you need to acquire a server that can support your IT environment for years to come. To learn more about our consulting services, contact us today.