Who doesn't like a delicious, juicy, fall off the bone rack of ribs? St Louis style, is my personal favorite. Going out for ribs is a lot like having managed services IT support for your company's network.
First, you must decide how hungry you are. Do you want a whole rack, half a rack, with sides or "just the ribs"?
This is a lot like getting an assessment to see where you stand with your current IT "appetite". Is your network hungry (in need of sustenance) or is it still full from lunch (you don't need much).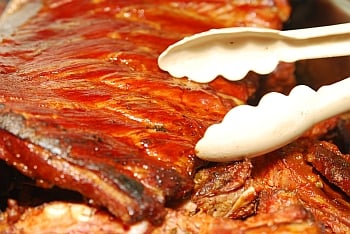 Next, you'll want to decide how much you want to spend, and the distance you are willing to travel. If the best ribs are down the road and the price is fair for the quality, value, and reliability of getting good ribs, you'll probably decide on that rib joint. Keep it local!
Choosing managed services over other methods of supporting your IT, is very similar. Why pay more with additional fees for travel, if you can just pick up the phone and receive help right away? If excellent, reliable, affordable, managed services is available in your city or state and no one has to travel great distances, why not make that your first choice?
Service, with a smile. Perhaps you love cooking… many people do, but even the best cooks like to eat at a restaurant for certain dishes – and ribs is probably on that list. Why? Because delivering really good ribs, time, after time, after time, means you need experience, training, connections to get the best meats, the right ingredients, and the proper equipment.
Successfully managing your company's IT is no different. Even if you are technical, you have more important things to do than worrying about patches, updates, or an employee who can't print. Just as it is nice to have a staff of people take your order, wait on you, cook for you, and clean up afterwards (and all for such a reasonable price!), it is always better to let someone who knows their way around an IT kitchen manage your computers, servers and data backup.
That was delicious! Of course, the best part about going to a rib joint – is THE RIBS! The anticipation of their arrival. Trying not to stare at the table next to you when their ribs arrive. Making a note to tell your friend about this place because it's so satisfying. We know, we like ribs, too.
This is the experience of many business owners who choose the right managed IT service provider and it can be your experience, too. With managed IT, you're in the know and surrounded by other smart business owners who have made the same intelligent choice for their IT support. You are well taken care of, and satisfied.