The end of XP Support and SP3 Office 2003 is April 8th, 2014. A few members of the NSI team recently attended a conference where a lot of discussion took place regarding XP and Windows 8 Pro. You do not have to be a techie to be aware that moving to Windows 8 has received a lot of heated publicity, both for and against the operating system.
As an IT Solutions company and provider of computer repair and pc services, there are two things we must do to serve our customers: Get the facts, and face the truth. The truth is, Windows 8 is here, and it is where Microsoft and others are investing their money, energy, and technology.
The Facts:
Support ends for Windows XP SP3 and Office 2003 in April, 2014.
Mainstream support for Windows 7 ends in January of 2015.
Windows 8 offers extended support through January of 2023.
Watch this quick video
The Truth:
As a small business, you are going to need to upgrade your pc's, eventually, and they are going to come with Windows 8 Pro (be sure to get the Pro version). Yes, you could take a hop to Windows 7, but why only get your head above water, when you can move to dry land?
At the conference, the presenter focused on the positive attributes of upgrading PC's to Windows 8 Pro and Office 2013 or Office 365, and we were impressed. For example:
Hardware: The combination of Windows 8 Pro and the latest Office has so much "baked in" that you really get the most out of your hardware.
Efficiency: A new PC is more than three times faster (3x) than a PC three or four years old. New technology "wakes up" a PC in less than seven seconds. No more waiting around, you can get right to work.
Hands on: Windows 8 Pro is designed to operate on both touch and non-touch systems. Additionally, your systems will boot up faster, batteries last longer on Tablets, Ultrabooks, and Laptops, and it uses less memory.
Why the push to go Pro? One of the most common requests we receive from customers is the request to perform magic. "Can you get my new PC on the network?" They saved a little money at the register, but paid in frustration. You must have the Pro version if you are a business so you can be joined to the company's network. Or any network, for that matter.
It looks really different, won't it be disruptive and hard to learn? Microsoft.com refers to this as "A familiar way to work". You can choose the new desktop, or the familiar PC view that only incorporates a few improvements, like the new non-intrusive ribbon that leverages the "good stuff" from the new OS.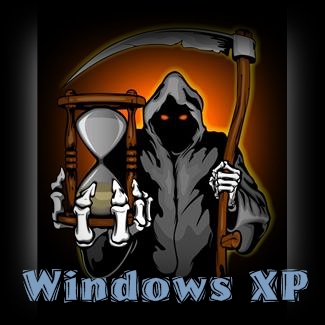 Love for Windows XP and Windows 7 is strong and we are not denying users of their feelings. However, the facts remain that support is ending. The truth remains that the industry is investing in Windows 8, and Office 2013 / 365. If you would like more information on this, give us a call: 203-723-4431
Useful links:
http://www.microsoft.com/en-us/windows/endofsupport.aspx
http://windows.microsoft.com/en-us/windows/products/lifecycle
http://info.nsiserv.com/network-support-computer-services-CT/bid/65683/Microsoft-Office-365-So-you-re-worried-about-security