As an IT Support provider to small business, one of the most common trends we find among our customers is a true acceptance of how much downtime they experience on an ongoing basis. To me, "downtime" is a word that has two extreme and opposite meanings:
One: You are completely unable to function in any capacity. "Our network is down, we have to send some people home and turn away customers until it is up."
Two: You are relaxing, because everything is in place an running smoothly. "I'm looking forward to a week of downtime on this vacation."
Many business owners ignore the causes of One, which prevents Two.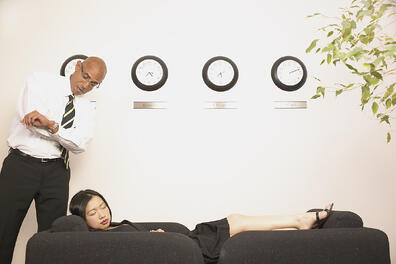 Leading Causes of Downtime
Power Outages – 48%
Accidental Data Deletion – 31%
Employee Created – 29%
Virus/Malware – 25%
Application Failure – 20%
Power Outages, and Application Failure are the two with the largest impact on productivity and the ability to run a business. However, an end user deleting a file, an employee having access to an area of the network they shouldn't, one person getting a virus - these things add up. Owners and managers have learned to accept that at some point during the day, someone won't be able to work for a while. Perhaps they can't print, or they lost their presentation file, or they can't get on line or access an important piece of software. IT staffing isn't something most small businesses can afford to have in their budget.
If you are a business owner or executive, what changes could you make if you had proactive IT support, data backup, and a well-managed network that enabled employees to just, I'm going to say it: work. What if everyone could just work?
Would you be able to increase sales and production with the employees you have?
Would your office exceed a goal, or win an award within your industry or organization?
Would employees be happier, and less frustrated?
How many times have you sat down at your desk and said, "this will only take five minutes."
Two hours later, after rebooting your computer, giggling cables, powering down the wireless router and starting it up again, checking the printer, interrupting someone else to get their expertise... you finally accomplish your five minute task. If this is happening to you, it is happening to everyone else that works for you, too.