Dear Apple: I only want my iPhone to ring if it's important.
Apple: Your wish has been granted. I bring you: Do Not Disturb…
Personally, I do not take a lot of naps, but if I were to partake in what many experts refer to as "the best thing for productivity, ever" and snooze for a brief period of time during the day, I would certainly want a very select few individuals to be able to reach me - no matter what.
Do Not Disturb for the iPhone allows you to do exactly that. Once it's set up properly, you will only receive calls from your most important people. Here is how it works:
First, decide what select people you want to receive calls from, even during your nap. Mark them as "Favorites". Next, navigate your way through the settings, and tell your iPhone "only ring if these few people call me". We have some screenshots to walk you through this easy set up:
1) Locate a contact that meets the criteria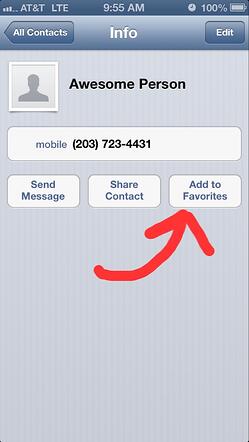 2) Mark them as favorites (notice the little star)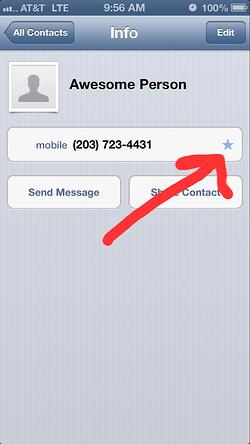 3) Go to Settings, Notifications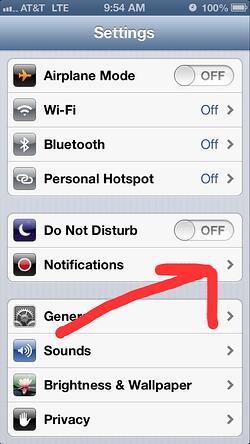 4) Select Do Not Disturb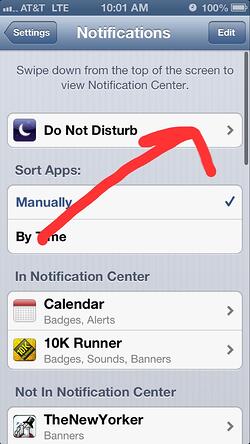 5) Arrange this to work the way you want it to, here it is set up to only let "Favorites" though, and people that call and call and call.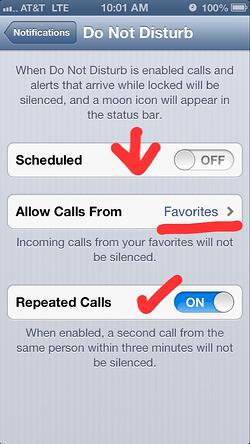 6) Go back to Settings, and turn on Do Not Disturb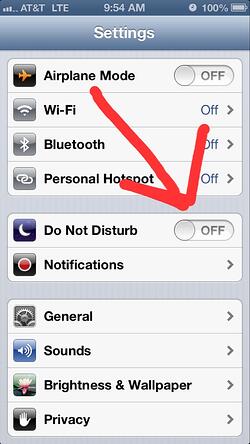 That's it! You are now ready to take a nap.
NSI is headquartered in Naugatuck, CT and serves the northeast. NSI's TotalCare allows many business owners to sleep well at night. Find out how by learning more about NSI TotalCare, remote support for your network 24/7: Complete IT Support for your Business for one flat monthly fee.