Replace, or Upgrade and Maintain? One of the issues we encounter when we help our K-12 clients is the assessment and determination of academic and administrative computing needs when it comes to evaluating their replacement cycle. What criteria should be used to determine if PC's need to be upgraded vs. replaced?
NSI agrees with IT Services at Stanford when it comes to general rule of thumb guidelines for replacing aging computers for use in education: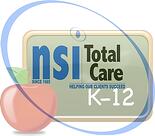 Computers should:
Be able to run a minimum of four applications at the same time (have a browser window open, your email, a word processing document, and a spreadsheet or photo file)
Have the ability to install and run current software packages, and receive the latest updates
Meet the basic requirements as determined by your school's specific administrative applications
Additional considerations for following the best practices "rule of thumb" include replacing computers every 3 to 4 years, which is ideal, but district budgets often do not provide enough funding to meet this kind of replacement cycle. Often times, simply providing the personnel needed to assess and upgrade computers can be costly, all on its own.
Here are some basic guidelines to consider when evaluating your computers:
Windows computers should be:
Running Windows 7 (Pro, Enterprise, or Ultimate editions)
Core 2 Duo or newer
2 GB Ram minimum
Considering this, let's say you are short on RAM for many PC's. At a minimum, you should plan to upgrade each computer with less than 2GB, and contract with a provider that can maintain the PC's for the remainder of the lifecycle. Some schools are opting to provide training to existing staff, enabling them to perform these tasks without hiring a company like NSI for standard break/fix repairs. This of course, takes time, planning, and budget dollars, and once those are calculated, it can still be less expensive to hire "on demand" IT staff, who simply do the work, and then go away – but not always.
We do not recommend running machines with the following operating systems, on any computer (should you be able to, or have the option to bring your own device BYOD):
Windows 95, Windows NT 4.x, Windows 98, Windows ME, Windows 2000, Windows XP Media Center, Windows XP Home, Windows Vista Home Premium, Windows Vista Home Basic, Windows 7 Home Premium.
You could potentially get one more years out of the following: (depending on your school's requirements)
Windows XP Pro x64, Windows XP Pro, Windows Vista Business/Enterprise/Ultimate x64, Windows Vista Business/Enterprise/Ultimate.
These recommendations are a combination of what we are seeing in the schools, along with what we see happening in our business environments, as well. The applications, updates, security patches, and basic requirements continue to grow - demanding more from the hardware. This cannot be avoided, and our only recourse is to plan ahead by asking these questions:
How much is it costing to maintain obsolete equipment?
How much downtime and loss of productivity is happening?
Are computers too slow to deliver reasonable learning experiences for students?
Would a replacement rate of the bottom 20% of computers each year reach the goals described above?
NSI works with Connecticut schools and educators throughout the Northeast, and we have programs and staff dedicated to K-12 environments. If you would like more information, please click below. Thank you for reading our blog, and we hope you have a great summer!