Complete IT Support from Connecticut based NSI, serving CT and the Northeast Government, Education, and Small Business sectors since 1985 – What are the TOP FIVE things your IT staff should do to prepare IT resources for the summer?
As Connecticut Schools plan for the Smarter Balanced assessment test scheduled to roll out and replace Connecticut's Mastery Test, and the Academic Performance Test during the 2014-2015 school year, IT preparedness and resource evaluation are key components for many district's summer schedule.
Challenges:
Weighing the balance between capability and reliability is an ongoing battle. Computers may be deemed capable by upgrading memory or making other improvements… but are they so old that reliability is an issue? IT Support for K-12 has a lot on their plates with the upcoming changes:
Hardware - Bandwidth - Wireless - Security - Storage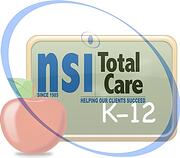 Managing PC and network assets, software deployment and configuration, along with keeping patches up to date for an entire school is a lot to handle during the brief summer months. Profiles, permissions, and security alone can be a full time job, as unauthorized changes within a K-12 network are the cause for 50%-60% of system downtime, according to the experts.
So, where do you start? Well, the answer to that question is an important one for schools planning to maintain their existing machines…. Especially those implementing Energy Saving shut down protocols and Green initiatives. The goal of saving every kilowatt may result in the premature expiration of your IT equipment. Start off right, and your assets will be ready for the next phase of perparation which we will discuss over the coming weeks.
Top Five Tips:
Clean your equipment. Make this your first step. Cleaning desktop PCs and Servers greatly extends the life of key internal components.
Check batteries and power adapters (for laptops). Make sure they are not compromised.
For laptops: Remove the batteries from each laptop, and leave them disengaged until setup begins.
For battery life / longevity: Charge laptop batteries to approximately 50% prior to removal. Do not leave the batteries fully discharged, nor fully charged. Aim for the 50% range.
Store your devices in a clean, air-conditioned space. High heat is the enemy of electronics. Choosing an area that remains clean, secure, and

cool

will extend the life of your IT investment.
NSI is an active participant in many school programs for IT conversions and preparedness for the new year, working with IT administrators, summer interns, and various teams throughout CT schools. Additionally, we are involved with the Maine Learning Technology Initiative MLTI, and support MSAD's with Apple and other ongoing IT Support initiatives.
Get more information about NSI's K-12 Education Support Programs now!