VMware End of Availability
Managing software licenses and product support for your IT solutions is no fun. There are so many things to keep track of, and it is a tedious administrative burden that must be managed in order for your business to maintain a healthy flow of information. Additionally, this administrative task will be wrestled to the ground by a network administrator or IT support staff member, and is probably the last thing they want to deal with, and for good reasons.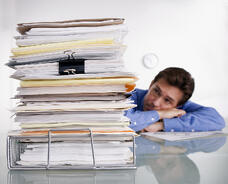 Here are a few end of availability (EOA) updates to be aware of if you're running VMware:
As of March 31st, 2013, VMware is no longer offering Horizon Application Manager and customers are being advised to migrate to VMware Horizon Workspace which is the latest platform for supporting a mobile workforce.
September 30, 2013 is the EOA for VMware View Enterprise Bundle and Add-on. Features and capabilities will continue to be available in VMware Horizon View.
On December 15th, 2013 is the EOA for VMware Thin App Client and Suite. Features and capabilities will continue to be available in VMware Horizon View, Mirage, Workspace and Suite.
NSI provides VMWare support to clients just dipping their toe into virtualization, and those currently doing a deep dive. We manage networks with one, two or three servers, up to corporations deploying multiple racks of hardware. Our sales and technical staff can design, build, install, train, and maintain almost any virtual environment, including specifications and configurations for the right hardware to support the type of applications you're running.
If you have questions regarding your current virtual environment, or you are considering moving to virtualization for the cost savings and disaster recovery benefits, we can help.
Customers who liked this post may also like:
Not big enough for Virtualization?