Connecticut IT Support and Computer Solutions Provider, NSI, weighs in: Inside the FREE TRIAL, DEMO, and GIVEAWAY. We've all heard some variation of the saying: "If all you have is a hammer, everything looks like a nail". This is a component of "The Law of the Instrument" which is defined as an over-reliance on a familiar tool. What is your familiar tool? Is it attending networking events? Running newspaper advertisements? Getting referrals? Is it sending an email vs. making a phone call, or vice-vera?
Speaking in front of groups is something I can do. When given the opportunity to speak to an organization about managed IT services, changes within the landscape of technology, best practices for backing up data, IT support: Sign me up as a guest speaker! I'm there. Why? Because this is my familiar tool. It's how I learn and grow my own business. I seek out webinars, keynote speakers, and brainstorming groups, and participate as often as I can.
Another tool I rely on, is the offer of a Free Trial to attract new clients. 30 Day Free Trial. Free Network Assessment, Free Virtual CIO. But are these offers really free? This is how I see it:
I would rather invest marketing dollars in my own people to promote NSI, than pay a third party. No one can explain the value of NSI's TotalCare, better than our Engineers and Help Desk Staff. I would rather pay for them, and give you a free trial, than run an ad telling you how great it is. I trust our Senior Support Engineers to provide you with a robust network assessment, and articulate processes you're doing really well, and explain (in simple terms) areas of improvement.
What are the differences between Free/Demo/Giveaway?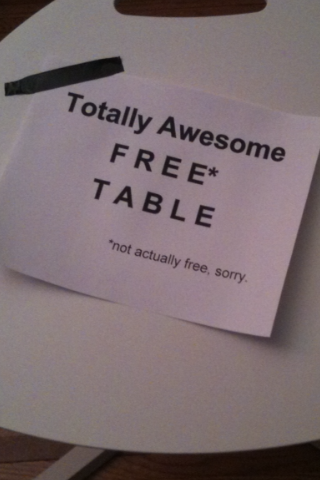 Here is what I've seen in our industry:
Most FREE TRIALS are comprised of the following:
No upfront cost for the trial period

Either, a full implementation on a handful of devices, or

A scaled back version on all devices
The DEMO straddles the line between FREE and LIST PRICE.
You are set up as if you were buying the device or service

You will sign all of the paperwork as if you were a new customer

You then test drive the unit or service, with the full assumption that you will keep it. IF you choose not to continue, it is removed or uninstalled, but

YOU MUST notify the vendor within the DEMO period, or the agreement goes in to affect and you are held to the termination fees, etc.
The GIVEAWAY is a situation where, you sign up as a customer, and receive something in return. Examples:
Thirteenth month free

A physical item, such as an external storage device or toner cartridge

Waiving of a fee, such as a charge for travel
What are your "go to" tools? What kind of groups or organizations do you participate in? I'm always interested in expanding my horizons, and sharing with other business owners whenever I can. Would your expertise be of value to our employees or customers? Perhaps we can swap speaking engagements, or partner up.