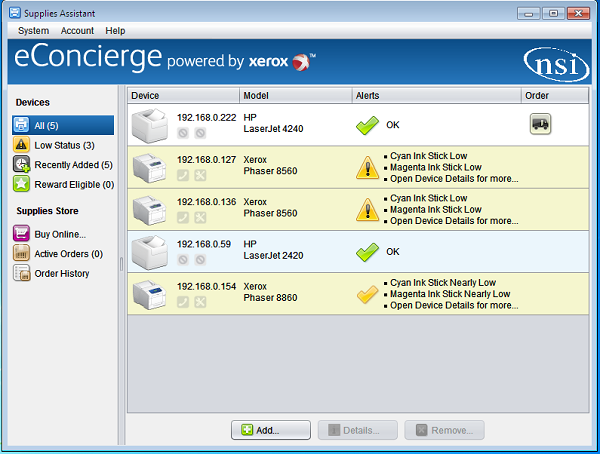 eConcierge powered by Xerox is a new pilot program being implemented to help SMB's Manage their printers easier and most efficiently. Xerox's eConcierge program installs a small client onto your computer finding each of your printers on your network; this client monitors each of your printers and gives you all the information about each of your printers allowing you to easily manage them from a single location.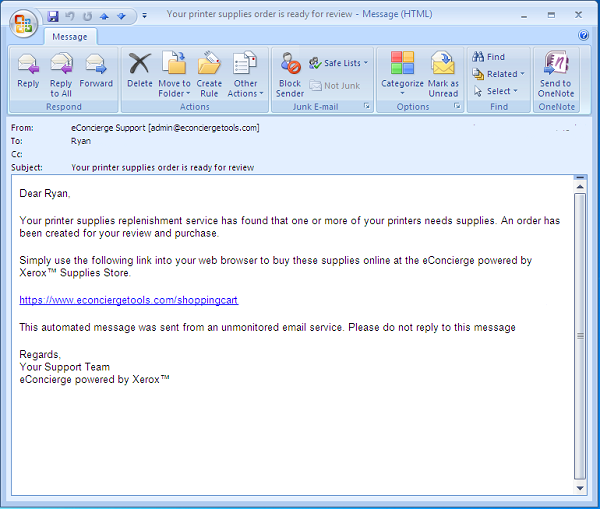 What makes eConcierge really powerful is its ability to notify you, either through pop up notifications or via email that your toner levels are getting low and instead of having to manually check the printer periodically, find the model number and then find the associated toner cartridges through an online store and wait for the order to arrive. Using eConcierge powered by Xerox, you have all the printer info stored in the program, when the ink is low you are sent the notification and a link to the store giving you the exact ink cartridge that works with your printer with competitive pricing. You just click order and the cartridge is on its way.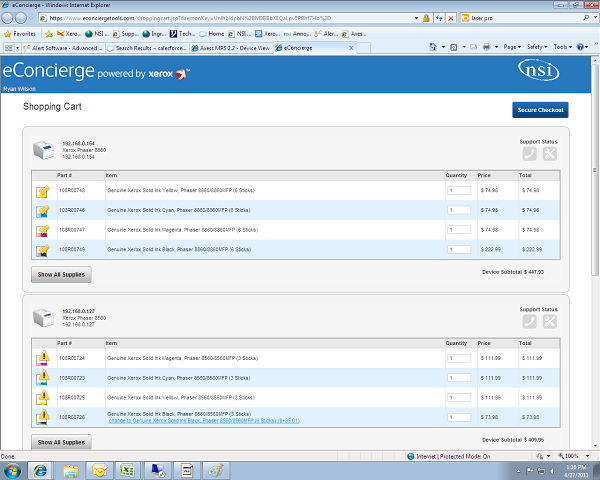 All Ink cartridges are brand specific, so you don't have to worry about inferior toner products being used in your printers, so Xerox printers will receive Xerox toner, and HP printers will receive HP toner. This helps you avoid fraudulent toner supplies which currently is 1 out of 20 cartridges used and will help you ensure that your warranty is kept intact.
Click here to learn more today!