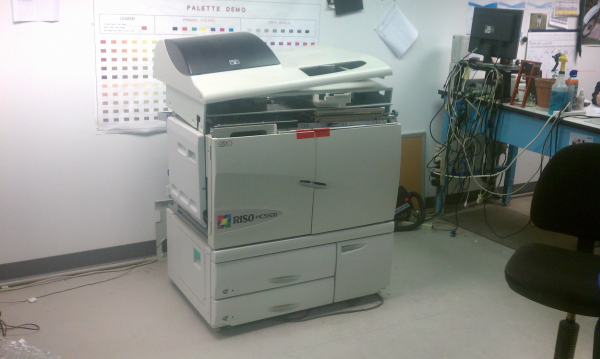 Think you're saving money by not investing in new printers for your business? Think again. Many IT Service Providers do not specialize in printers, but we do, and we see legacy equipment in offices, every day.
Technology moves fast, bringing new benefits, not only in higher performance, but also reduced cost. If your printer is three to five years old, a new multifunction device provides many benefits including:
Cost - When you look at what you pay for ink, toner and energy on a printer that is only three years old, you can see a significant savings in a very short period of time, sometimes less than 6 months by replacing it with a new device.
Color - Start using it; new printers now offer extremely affordable color printing. Helping you stand out from the crowd with a color printer.
Productivity - Improve productivity for your entire team with faster image processing and printing, people will spend less time waiting at the printer.
More for less - Today's products provide more functionality for the dollar than ever before.
Sustainability - Go green; choose from a wide-range of solutions to lower your environmental impact without compromising your print quality or raising your print cost, like solid ink.
Security - Protect your data, new printers have built-in security features to protect the confidential information sent to print.
Stop trading off and start trading in. Why settle for aging technology? With many manufactures extending year end rebates and trade-in offers, there's never been a better time to take advantage of the latest advances in print technology.
You can increase performance and productivity, get a higher duty cycle, introduce new capabilities, gain a competitive advantage, reduced your energy costs, and save on printer consumables, all of this while you safeguard your confidential information.