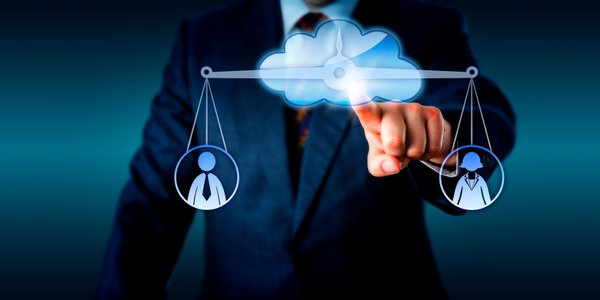 You have already determined that it makes more sense to outsource your CIO than try to hire a knowledgeable IT professional. Your organization certainly needs the IT support, but your network may not warrant having a dedicated professional as part of the executive team. Depending on the size of your operation, you may determine that using a virtual CIO, usually a trusted integration service provider, will save you a bundle in staffing overhead and in-house resources. However, you do want to make sure that your IT partner can fill the role of CIO and that you can maintain network and operational uptime without a hitch.

No matter what the size of your organization or the nature of your industry, computer connectivity is vital to operations. If you run a service company, then you need ongoing access to customer records, service agreements, resources, and contracts. Retailers need to process sales transactions and manage inventory and shipping. Construction companies need to manage electronic plans, regulations, and materials. And every operation has to deal with email, documents, spreadsheets, payroll, and the routine elements of running a business, not to mention VoIP to run the telephone. When your network goes down, it will cost you money.

According to Gartner, the average cost of network downtime is $5,600 per minute on average. A study by Avaya estimates the cost of data center downtime at around $7,900 per minute, or between $140,000 and $540,000 per hour. While your losses may not prove as dramatic, it is safe to say that any disruption in network service can be extremely costly. That is why when you are evaluating virtual CIOs, you want to determine that your IT partner is ready and responsive.

Here are some basic questions you should ask any company you are considering as your virtual CIO:

1. Expertise and Experience
Determine how long the company has been in business and what are their specific areas of expertise. If you are running a retail operation, for example, do they have experience in point-of-sale systems? Or if your business relies on telecommunications, does the vendor have telephony expertise. Be sure that their expertise is relevant to your operation.

2. Customer Base
Get references! The best gauge of a company's performance is happy customers and any vendor who cannot provide satisfied customers may not have any. Having a frank conversation with one of their customers will tell you a lot about the strengths and weaknesses of your virtual CIO prospect.

3. Service-Level Agreements (SLAs)
Are they willing to guarantee a specific level of performance? SLAs are a great way to hold IT vendors accountable, and to outline any fiscal penalties or conditions if they fail to meet the minimum level of promised service.

4. Maintenance Requirements
Is a routine service agreement part of the contract? If your virtual CIO performs regular checks and maintenance on your network and computer systems it will eliminate most critical failures. It is worth a little more to ensure your systems are up-to-date and trouble-free rather than waiting for something to break.

5. Response Time
Does your virtual CIO company offer 24/7 support, or at least sufficient response time to meet your business needs. Do they guarantee a minimum response time and is it hours or days?

6. Remote Monitoring
Many IT support companies offer remote monitoring services as part of their contract. If they can keep an eye on network performance using web consoles and other tools they will be able to spot problems before they become performance issues

7. Security and Data Protection
What protocols and guarantees are offered for system backup and redundancy? At the very least you want to make sure your data backup is secure using cloud technology or some secure strategy. Can they protect your data from a security breach? These questions become more important as you get into diversified network architectures, such as a hybrid network that uses both cloud and on premise computing resources. You want to be sure that your CIO partner can handle natural disasters such as fire and flood, as well as protecting your data from hackers and cyber thieves.

8. Strategic Counsel
Part of the virtual CIO's role is to help you improve your operations and plan for future growth. Be sure you find an IT partner you trust and who will work with you to give you what you need, not just what they want to sell.

9. Cost
Of course, cost is always a factor. You have already done a cost analysis to determine that a virtual CIO is more cost-effective than a full-time CIO, but that does not mean you should go for the cheapest resource. Reliable expertise should be a little more expensive, but be sure that your contract has predictable costs. Negotiate flat rates or retained service fees wherever you can, and make sure there are no hidden costs or potential "gotchas" in the terms of the contract.

Whether you are hiring a senior executive to serve as CIO or a service to act as virtual CIO, the vetting process should be just as rigorous. You want to be sure that you retain an IT partner who can truly become part of your organization. They need to be trusted and available when and where you need them. That means asking some difficult questions in advance so you will not be disappointed later.

What questions do you recommend when evaluating Virtual CIOs?