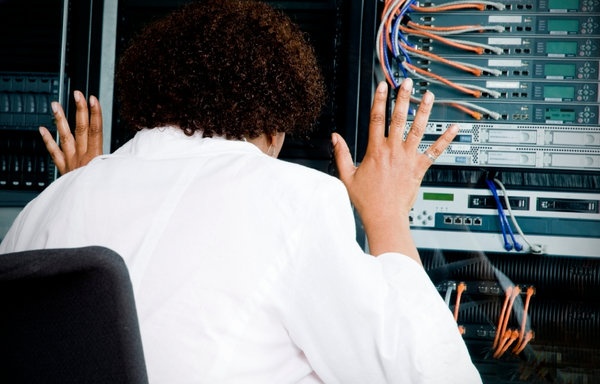 Microsoft officially ended support of Windows Server 2003 on July 14, meaning the company will no longer provide security updates for the operating system a number of small businesses use to manage their servers.

While you may have thoughts of just keeping Windows Server 2003 in place, stop right now. That is a bad, bad, bad idea. Your company's information will be at greater risk for cyber attack and your servers will run at a fraction of the efficiency they could run at under a new operating system, costing you money in the long run. You will also risk falling out of compliance with laws such as HIPAA.

So what do you do? Luckily, you came to the right place. If you are looking to replace Windows Server 2003 or just looking for a new server operating system in general, make sure to check out these options.

Windows Server 2012 R2
For many small businesses, the best thing to do is stay within the Microsoft Universe. The latest edition server operating systems is Windows Server 2012 R2, which was released in October of 2013 and includes a number of upgrades over Windows Server 2012. (The code R2 is a fancy way of saying "release two.")

Customers especially like the storage tiering feature in Windows Server 2012 R2. It allows users to move large pieces of data between different classes of storage, such as fast SSDs and slower hard drives. This is not necessarily a new act in the world of computing, but it is the first times users can do it from the operating system.

The operating system also cuts down on data deduplication, which can be gobble up storage. In a nutshell, data deduplication is when multiple computers, typically running virtual desktop infrastructures, save the same data over and over again. Instead of maintaining multiple copies of the same information, Windows Server 2012 R2 helps manage those multiple copies so they do not take as much space, allowing for better server performance.

Windows Server 2008
There is a chance that if you have been running Windows Server 2003 than you might not be ready for a full jump to 2012 R2. That's OK. An option is to go to Windows Server 2008, which has a 32-bit edition that will still be able to run applications that run only on 32-bit Windows – something that 2012 R2 cannot do.

That, of course, is a band aid. If you are running those older programs that can only run on the older system, well, it might be time to upgrade everything. If you're not in a financial position to do so, then going to Windows Server 2008 is an option. While Microsoft has ended mainstream support for the operating system, extended support will continue until 2020 when you'll be faced with the same problem again.

If you go this route, you may want to use this as a stopgap to prepare yourself for…

Windows Server 2016
As part of its release of Windows 10, Microsoft is planning to release a companion product for servers that will be released early next year. The system is currently in public beta testing and will include the latest in Microsoft advances. While new operating systems still need time to get some bugs worked out, aligning your business to jump on board Windows Server 2016 when its released is a smart strategy.

Not only will you be assured of a system that will last you for years, you'll have a slew of new features of Windows Server 2012 R2.

Perhaps the most talked about feature is Nano Server, which will have a 93 percent small virtual hard drive, 92 percent fewer critical bulletins and 80 percent required reboots, making for smoother operations.

The OS will also leverage containerization, which has become one of the biggest buzzwords in computing the last few months. Containers allow organizations to isolate their applications in the server that improves their deployment and reliability.