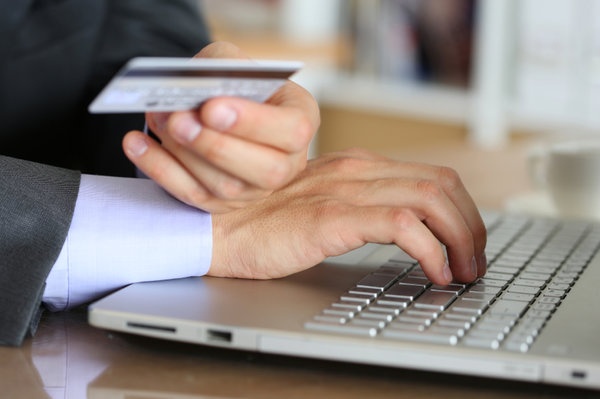 Financial services are more reliant on computer network technology than ever. All transactions have become electronic, and banks and credit unions are facing new IT challenges, not only with backend systems but also in meeting new customer expectations. As banking technology continues to evolve, banks are becoming more reliant on secure cloud resources and seeking new ways to attract customers who are using technology.

Banking IT managers are facing four big challenges:

1. Cyber Crime
More criminals are robbing banks using computers than guns. The physical banks have become more secure with alarms, security systems, and bulletproof glass, but computer systems continue to remain vulnerable to cyberattack. Criminals who can hack banking systems can move millions of dollars with a keystroke.

Bank systems, like any network, are subject to malware, spear-phishing, and ransomware. The challenge facing IT is to harden their systems to prevent cybercriminals from gaining access. They need more effective risk management tools and protocols to eliminate weak points and monitor for unusual network activity.

IT can't prevent social engineering from enticing employees or customers to surrender passwords or grant network access, but IT can strengthen its proactive security protocols. Stronger authentication strategies and better malware detection are the first line of defense. Increasingly, real-time big data analytics are proving useful in fighting cybercrime. Big data can reveal patterns that suggest fraud and trigger automated responses to stop hackers before they get too far.

2. Mobile Banking
Consumers are embracing mobile banking. More than 36 percent of Americans are now active mobile bankers, up from 13 percent on 2011, using smartphones to check balances (80 percent), view transactions (52 percent), and transfer money (45 percent).
More mobile users mean more headaches for IT. Secure mobile gateways and protocols have to be set up, including password management, authentication, and secure password recovery. And customer information has to be protected. Whether remote users are logging on using their smartphone or a laptop computer, over-the-air data can be "sniffed" and captured by fraudsters. IT has to implement data protection and encryption procedures to protect customers and comply with government regulations.

Mobile banking solutions also have to be integrated into backend banking systems. And mobile banking support has to be scalable as 50 percent of banking customers go mobile each year.

3. New Transaction Systems
In addition to mobile and online banking, new payment systems are disrupting banking computing. Apple Pay, Venmo, and other non-banking companies are creating with new peer-to-peer payment systems that have to integrate with banking systems. Payment systems like PayPal are also gaining more consumer trust compared to banks, and IT has to support new strategies to win back customers and increase the banks share of wallet with new technologies.

4. Regulatory Scrutiny
With new technologies come new government regulations. Following the financial crisis of 2007, government agencies are placing banks under microscopic scrutiny. The FDIC, the Federal Reserve, state regulatory agencies, and the new Consumer Financial Protection Bureau (CFPD) are just a few of the agencies monitoring bank business practices.

Part of IT's responsibility is to support compliance. Not only do IT processes have to conform to the latest regulations governing privacy, transactions, etc., they also have to be ready for an audit. In the current regulatory climate, being able to present a paper trail proving compliance is more important than ever.

New technologies can help banking IT managers address these challenges. Cloud computing, for example, can address problems such as system expansion to accommodate more mobile and better data security. The cloud is also an elastic resource to store more data for big data processing and archiving transaction records.

Regulatory scrutiny is also a factor here; cloud computing systems have to be secured according to regulations, and sensitive financial data cannot be hosted offshore or where it could be compromised so you need to work with domestic cloud providers. IT managers also have to consider new security strategies, not only to protect their data centers but cloud computing resources as well.

As new technology places new demands on banks, banking IT departments are looking for more assistance from outside experts who can help guide data center expansion, address immediate challenges, and lay a strong foundation for the future. Experts such as NSI IT Support can provide third-party expertise in IT systems management, data security, data storage and recovery, and cloud computing. As new challenges arise, it's always valuable to have additional expertise and resources available to strategize and implement new systems and protocols before a challenge turns into a crisis.

What other challenges do you see banks having to overcome with their IT to be profitable?