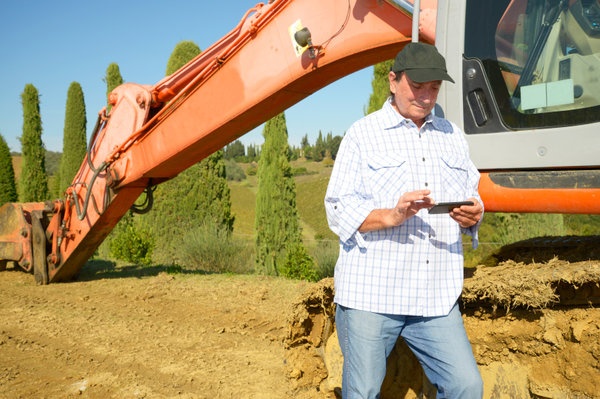 Like any business professional, farmers have come to rely on computers to run their operations. In addition to dealing with cattle and crops, the modern farmer also has to deal with spreadsheets, analytics, data mining, and other business computing challenges. Farms are increasingly using cloud and mobile computing technology. That means they need IT infrastructure, and most farmers are too busy running their farms to worry about maintaining their computer systems.

According to the U.S. Department of Agriculture, 70 percent of farmers have Internet access (up 3 percent from 2013). More than 30 percent of farmers are using a DSL line for Internet access, 29 percent are using wireless access, and 21 percent are using a satellite link. Computer usage for farmers is climbing as agriculture keeps pace with other industries that are taking advantage of new technologies.

Internet access means more to today's farmers than checking weather conditions or crop prices. The modern farmer is using a diverse set of computing and networking systems. In fact, the entire farm is becoming one wide area network. Sensors placed in the fields measure rainfall and soil conditions to help with irrigation and planting. Farm equipment is equipped with GPS systems and remote sensors to track location and production, and livestock have geotags. Farmers are using mobile data access in the field to assess production and manage operations. And farmers are increasingly using cloud-based services to run their operations.

As the farm network infrastructure becomes larger and more complex, farmers need more assistance with systems management. That's why remote IT support can be invaluable to the modern farm.
Remote Service and Diagnostics
Getting a service call to fix a faulty computer or network server can take more time if you are in a rural location. Remote IT support can make sure your systems stay operational.

Many computing problems can be solved by remote IT support. With an IT support team on call, you don't have to call a vendor for tech support and wait on hold for the next available technician. Your IT service partner is paid to be there when you need them. And they know your computer systems and infrastructure, which streamlines troubleshooting.

It's amazing how many computing issues can be resolved remotely. It's a simple matter to establish a secure connection to computer workstations and servers. Experts who never have to leave their desk can solve a simple user problem or perform a complex server configuration remotely. The result is shorter time to resolution, less downtime, and substantial savings.
More farms are using cloud-based software to control production, monitor the locations of livestock and equipment, and manage operations. That means you need a secure, reliable Internet connection at all times. Remote IT support can monitor your network performance and provide immediate troubleshooting if there is a problem.

Outdoor Wireless Networking
With more devices being connected to the farm network for monitoring and management, it becomes more challenging to make sure you have access when and where you need it. Remote IT services can help by monitoring and maintaining network access.

More computing means demands for more bandwidth. In rural environments, Internet and wireless network access can be erratic. Rain and fog, for example, can degrade satellite signals to slow Internet access. Wireless connections can be affected by the weather or antennas installed in the field could fail. There are a variety of problems that can occur with a wireless network and remote monitoring can monitor and manage data throughput to ensure data access.

Mobile devices are becoming more important to access real-time data. Those mobile devices need to be configured and secured, and once handheld devices are set up, remote monitoring can help ensure you can access local and cloud-stored data when you need it.
Data Security
The more diversified the computer infrastructure, the harder it is to secure. With a wireless system such as that required for most farms, extra care is needed to secure data systems to prevent wireless hacking or the introduction of malware. Data access and vital farm production systems can be affected if a cyber attack brings the network to a halt.

Remote monitoring can watch for data anomalies and suspicious behavior that could indicate a security breach. Monitoring can be invaluable in heading off a hacking attack before it causes real damage.

As part of systems security, you also need to plan for disaster recovery. A remote IT service can provide backup and recovery services, making sure that copies of vital files and records are backed up and secured.

Any farm is a complex operation with a number of interdependent components. Computer technology helps make those components mesh more smoothly and the right remote IT support can ensure that the farm's computer systems are one less thing to worry about.

How else can you see remote IT support help benefit your agriculture business?