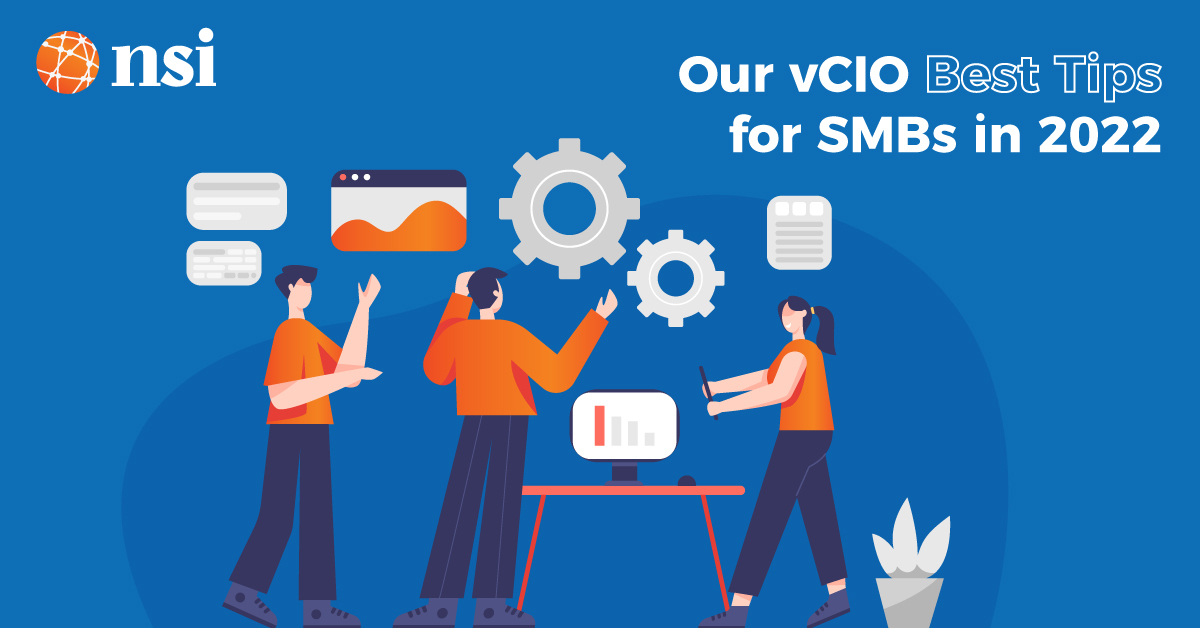 A vCIO shouldn't merely provide technical advice but a technical roadmap that can help you use IT to solve your business challenges.
Here are some tips our vCIOs have related to the concerns that arise during Strategic Review meetings with executives. These tips can help best utilize your vCIO so that your IT provides you with proven business solutions.
What Tips Can Help Us Get the Most Out of Hiring a vCIO?
Here are the three tips our vCIOs have for getting the most value from your vCIO:
"Focusing on cyber security is vital."

Asking your vCIO to evaluate your security can prevent losing money and even your business. 2021 was the worst year yet for ransomware, and it is still on the rise—a single ransomware attack in 2022 cost businesses

an average of $1.85 million

.

"Hire a professional when you need a professional."

Not having a professional CIO for your IT can put your company at risk of failure in today's evolving business landscape. Handling IT yourself or asking a techy employee or friend to step in from time to time isn't a sustainable strategy.

"Ask for regular progress reports."

Scheduling regular communication and asking for regular reports is the key to keeping your business and IT goals aligned.

Communication leads to better working relationships and a lack of budgetary surprises.
Final Thoughts on Using a vCIO for your SMB in 2022
Hiring a vCIO is a budget-friendly way to give you peace of mind that your IT and security needs are being met.
Having a well-versed professional in what IT choices businesses are making in 2022 can also give you a competitive edge over those companies that aren't keeping up with technology. NSI has been in the IT business for nearly 30 years and provides a wide range of co-managed IT services.
We're ready to take move your business forward with a vCIO that can assist you with:
Goal setting

Developing a technology roadmap
IT budget planning
Regular communication and progress reports
New IT initiatives
Improved communication for organizational unity
Increased productivity
Improved security
A thriving, technologically-savvy business ready for 2022
Contact us today to discuss what one of our experienced vCIOs can do to serve your specific business needs.