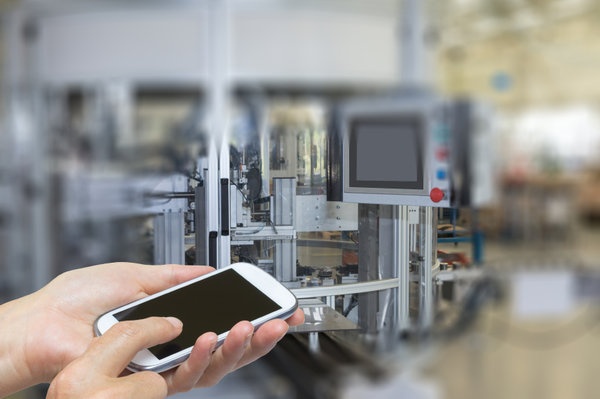 Ever since Henry Ford started making the Model T, manufacturing has relied upon automation and technology. As in any business, harnessing new technologies streamlines operations and reduces the number of steps in the workflow. Computing technology also can monitor operations, measure efficiency, track parts in the supply chain, and provide a host of functions that reduce manufacturing time and costs. Cloud computing and Enterprise Resource Planning (ERP) are changing the manufacturing industry by giving companies more control over processes, and more profit.

The cloud, for example, offers new opportunities for manufacturers to store, share, and analyze data. Manufacturers have been technology leaders for some time, exchanging real-time dates between machines, plants, and customers and suppliers. Now manufacturers are looking to the cloud to drive new innovations. A recent survey of 130 manufacturers showed that 40 percent are looking to the cloud for innovation over the next five years, 75 percent expect to increase plant or enterprise integration, and 73 percent plan to enhance quality assurance.
The Power of ERP
Manufacturers are adopting cloud-based Enterprise Resource Planning (ERP) solutions to improve operations. ERP defines business and manufacturing processes to track them through the supply chain. Using cloud-based ERP also protects business data, both by providing a secure data repository but also by defining specific business roles and levels of secure access. It also enables workload planning and improves customer support. Perhaps most importantly, ERP provides an end-to-end view of operations to improve decision-making.

For example, the same ERP system can be used to manage HR processes, time clocks, planning, manufacturing, quality management, financials and more. You also can use the same ERP system for forecasting product demand, ordering raw materials, establishing production schedules, tracking inventory, and tracking costs. Using one platform to track operations makes it easier to reduce the number of workflow processes and increase efficiency.

The value of ERP is that it becomes as a common platform to integrate manufacturing operations and business functions. For example, you can store contract and delivery terms for suppliers, raw materials, and customers in the system, and integrate those terms with your accounting solution. When you order new materials or ship finished goods, the system can account for volume and delivery discounts and other terms and automate billing and payments. Automating billing will substantially reduce overhead by eliminating manual processes (and the mistakes that go along with it) and managing invoices and payments to improve cash flow.
Extending ERP Value in the Cloud
Now consider how you can extend that value by hosting ERP in the cloud. Not only do you get an extensible, secure system for managing operations, you can start sharing data directly with suppliers. In addition to automating bills of materials, you can start automating transactions, tracking goods from shipment to delivery and issuing automated invoices and payments without even generating any paper.

There are a number of advantages to using a hosted ERP solution:

1. ERP in the Cloud Shortens Time-to-Market While Reducing the Cost of Quality
Tighter project schedules and reduced budgets are putting the squeeze on manufacturers in all industries. Using automated processes with hosted ERP systems reduces costs while enabling much faster deployment with agile suppliers.

2. ERP in the Cloud Extends the Value of Legacy Systems
Adding cloud-based ERP systems can extend the life of your current enterprise hardware. Cloud resources tend to augment rather than replace existing data systems so you can improve TCO for your computer investment.

3. ERP in the Cloud Offers a Better Platform for Analytics
The cloud is ideal for hosting analytics applications, especially big data. Cloud data storage is extensible and grows with your needs, and you can harness cloud computing resources to power analytics. ERP analytics are the ideal way to assess operating efficiency and project future needs.

4. ERP in the Cloud Enables Mobility
Handheld devices are becoming commonplace in manufacturing to check inventory, track shipments, manage personnel, and more. ERP in the cloud is ideal for mobile management solutions, allowing management to check on operations, including accessing analytics, from anywhere.

These kinds of ERP applications increase efficiency, improves cash flow, and gives small manufactures a real competitive edge.

Building on a Solid Enterprise Foundation
To maximize profits from technologies such as ERP and the cloud, manufacturers need a solid enterprise foundation. ERP scales best with cloud hosting. The cloud is elastic, so you can add ERP resources and data storage as needed, integrating applications and data with enterprise systems. As your ERP system expands and you integrate more processes, you gain a better understanding of your operations, including choke points, and where workflow can be streamlined.

Of course, to maintain a working ERP infrastructure, including reliable cloud resources, you need a reliable service partner who can monitor and manage your cloud infrastructure. You want to find a partner who can guide you in ERP deployment and integration, help you with cloud management, and integrate your ERP infrastructure with legacy systems. You want to be sure you find the right solution provider that can help you design an integrated infrastructure and that can provide remote monitoring and support.

What additional manufacturing technologies do you see improving the industry landscape?