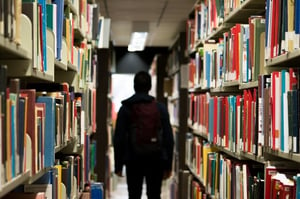 Organizations across Connecticut are increasing their competitive advantage with the help of enterprise technology. New cloud services, applications, and data access technologies are creating new opportunities, and Connecticut schools are among those applying the latest in networking technology.
While schools tend to lag behind businesses due to budgetary constraints and a lack of resources, there are some school districts that are demonstrating how to apply the latest technology in the classroom. The Ledyard Public Schools in Ledyard, Connecticut, are just one such example and their example can help school business owners in how to apply IT to their advantage.
New Funds Relieve Budget Restrictions
Like many public school districts, Ledyard has a limited budget to maintain and upgrade its network infrastructure. However, school districts across the country recognize the need to improve their classroom computing systems, and have increased their IT investment. IDC Government reports that IT spending on K-12 schools hit $4.7 billion in 2015, and most of that spending was investing in desktop systems, upgrades, and infrastructure. With the FCC's E-Rate Modernization Order of 2014, more funding has become available to school systems such as Ledyard to upgrade broadband data access.
The FCC has set a minimum goal of delivering Internet access at speeds of 100 Kbps or more per student. Only 77 percent of school districts had met that goal by the end of 2013, and the remaining 23 percent lacked the funding to improve their infrastructure. With the new E-Rate order, an additional $1.5 billion in funding has been made available to improve broadband and Wi-Fi access, and the Ledyard Public School District now had the funds it needed to upgrade its infrastructure.
Ledyard has a rural public school system with six schools and more than 2,400 students. With new E-Rate funding, the school district decided to invest in its wireless infrastructure with the objective of delivering enough bandwidth to provide secure computing for every student, i.e. 1:1 computing.
More Bandwidth is the First Priority
To meet the FCC goals, Ledyard School District had to upgrade its network infrastructure and its school wireless networks, as well as implementing a central enterprise management strategy. The objective was to create a network that could grow with the school system's needs.
The first step was to expand bandwidth and traffic capacity. Before the upgrade, it was common for students and staff to experience dropped or slow connections, which provided a real problem especially during student assessments. For example, if one grade was taking standardized tests, other grades had to stay off the network to preserve bandwidth.
After consulting enterprise network consultants, Ledyard decided to standardize on one network manufacturer for wired and wireless hardware to ensure a smooth, consistent user experience. Before the upgrade, network connections would top out at 100 to 150 mbps, which is slow enough to create delays and dropouts, and certainly too slow for applications such as streaming video. After the upgrade, wired systems were achieving throughput rates of 1 Gbps.
Wireless networking was an especially important part of the system upgrade. Before the upgrade, wireless network access was spotty and slow, topping out at 4 to 5 mbps. After the upgrade, the school system was able to provide a unified wireless network delivering data speeds up to 350 mbps.
Centralized Control Simplifies Administration
As part of the new infrastructure, it was essential to install a central control system to consolidate administration. Using a network management platform, the school system's IT administrator now has a comprehensive overview of the entire infrastructure through a "single pane of glass." This makes it easy to identify points of failure and hardware problems, as well as manage network traffic.
One of the advantages of centralizing network management is the ability to control access. This is especially important in a school system where students may or may not have permission to use their own devices to access the school network; it's a simple matter to limit access to only authorized users.
Centralizing network control also simplifies network security, providing a central point to monitor for traffic anomalies and possible intruders.
Business Can Learn from School Systems
While the Ledyard School System's school-wide network upgrade serves as a model for other school systems, Connecticut businesses can learn from their example as well. Just as more educational resources such as textbooks are being delivered as digital content, business-critical data has to be readily available for collaborative business processes and decision-making. The concept of 1:1 computing is even more relevant to business than it is to education.
The basics of the IT upgrade process are the same for any organization; Ledyard started with an assessment of its current network capacity and prioritized its upgrade strategy. They had to start by increasing available bandwidth to accommodate overall demand, then expand their wireless infrastructure to create a unified network infrastructure. Centralizing network management then simplified administration and security.
Just as important, the Ledyard enterprise network has room to grow. As new technology becomes available, the Ledyard IT infrastructure is versatile enough to handle new applications and upgrades.
Of course, no organization can achieve this kind of success without help. Value-added resellers and managed service providers like NSI can be invaluable partners in helping assess needs and capabilities, and prioritize IT changes.
With expert guidance, Ledyard Public Schools has been able to make the most of available E-Rate funds and create a new infrastructure that would improve instruction throughout the school system. The same IT experts can show your organization where your network performance is lagging, and how to best utilize your IT spending to optimize current IT infrastructure and lay the foundation for future growth.