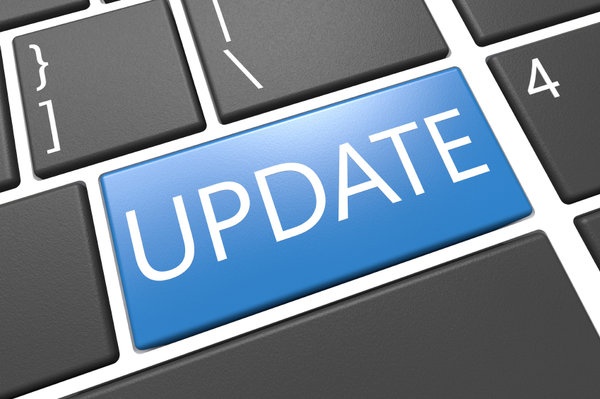 To upgrade or not to upgrade, that is the question many small and medium-sized businesses face. As business's day-to-day operations become more reliant on technology, business owners have to make an ongoing assessment about their technological needs and where they need to invest to keep pace with changing market and customer demands. With all the ballyhoo about the latest technology trends, decisions about what systems you should upgrade become complex.

Now that the economy on the upswing, many businesses are looking at their outdated technology and realize it's time to invest. Companies have had to forestall system upgrades when the economy slumped, and now that business is better there is pent up demand for system improvements. A recent survey shows that 38 percent of business owners will increase tech spending in 2015 over what they spent in 2014. Of those small businesses surveyed, 21 percent said they would increase spending by up to 5 percent, 11 percent said they would increase spending from 6 to 10 percent, and 6 percent said they would increase spending by 10 percent or more.

If these small business owners are looking to replace outdated technology, where should they invest first?

The industry experts each have their own predictions, but based on recent technological changes, these are some of the systems worth considering:

Wireless Networking
There are new wireless standards emerging, and small business owners are looking to new wireless networking platforms to improve network performance and deliver more throughput. The 802.11ac standard promises faster data speeds and, more importantly, more bandwidth than previous wireless technologies. The latest wireless standard promises speeds from 433 megabits per second (Mbps) to gigabits per second, which is substantially faster than the 802.11n systems that most offices currently use. More importantly, it uses a new technology called beamforming to create eight spatial streams. In layman's terms, this means that you not only get faster speeds, but you can support more simultaneous users because you have multiple wireless streams rather than a single shared link. If you haven't upgraded your wireless network lately, you should consider 802.11ac.

Mobile Workers
You may think of mobile users as an extension of your wireless infrastructure but they are much more than that. Mobile users are increasingly using their own laptops, smartphones, tablets, and even smart watches to access company data. Demand for mobile technology and mobile data usage is on the rise. Cisco research shows that the average mobile device generates 1.5 megabytes of data traffic per month, and that mobile laptops generated 4,076 megabytes per month. Much of that traffic is work-related, and more companies are adopting handheld devices to extend office connectivity. It might be time to rethink your mobile workforce strategy. In addition to the office wireless network, have you updated remote data access? Technology changes and it might be time to upgrade your VPN network to secure remote users. You might also look at new mobile apps and integrated strategies that tie mobile users to office systems. Adoption of mobile workplace tools such as Dropbox and Google Docs is on the rise, as well as specialty software that offer both desktop and mobile versions.

Cloud Computing
The cloud continues to loom large in every business IT strategy. Cloud resources are saving companies time, resources, and money because they can be added on demand and expanded as needed. Small and medium-sized businesses are finding new applications for cloud computing, such as sharing data resources with mobile employees and partners, and adding new data storage.

Data Storage
Data storage demands are increasing as technology generates more data and new regulations require businesses to securely store information for longer periods of time. Cloud data storage is booming because it's so cost-effective. More businesses are storing data in the cloud to offset the cost of installing new servers and RAID arrays to handle archived data.

Virtualization
With the growth in storage demands and cloud services, more companies are also adopting network virtualization to promote accessibility. With virtualization, companies get faster access to computing resources both in enterprise and in the cloud.

Security
Data security is an area that should receive ongoing attention and rank first among your upgrade priorities. Hackers never sleep, and new viruses, Trojans, and malware are hitting the Internet every day. It's extremely important that you stay abreast of the latest security trends and ensure that your security systems and best practices remain up to date.

These are just some of the areas to watch for new technology trends. Where you invest in technology to build your business depends, of course, on your business objectives. If you aren't clear on where is the best investment of your IT budget, ask an expert. We keep close track of technological and market trends, and we will be happy to advise you as to which technology upgrades will yield the greatest returns.

The old saying goes "if it isn't broken, don't fix it." Unfortunately, when it comes to technology, you want to make sure you update critical components before they break, or before they become so outdated as to be useless. Investing in the right technology today can payoff with big returns in the immediate future.

What updates do you see happening in 2016 for your business?