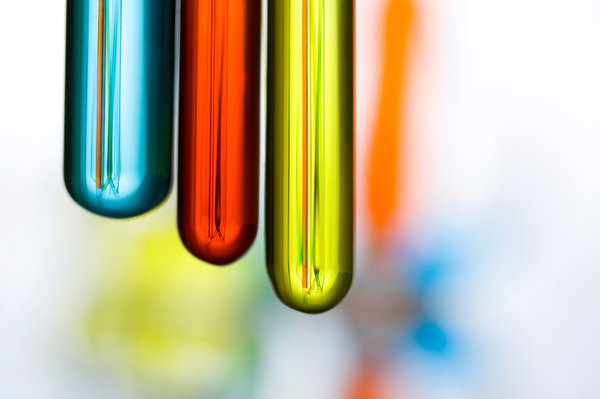 The life sciences are extremely dependent on IT technology. Online research, databases and data mining, process management, and collaboration are all key components of medical and biotechnology research and manufacturing. More than many industries, biotechnology benefits from well-architected information technology processes.

Biotechnology is a growth market largely because of enterprise technology. McKinsey reports that biopharmaceuticals make up about 20 percent of the biotech market with global revenues of $163 billion in 2014. What enables development of these new designer drugs is sophisticated computing technology that supports data mining, data analytics, 3D modeling, and more. For example, one of the challenges that pharma companies face is manufacturing enough of new drugs to keep up with demand, which means pharma manufacturers are using computers to create large molecule compounds that are easier to make, and they are developing new computerized strategies for supply chain and manufacturing.

No matter how large or how small a biotechnology company is, it is dependent on IT technology to support research, manufacturing, and operations.

Let's consider some of them commonplace enterprise solutions that are invaluable to internal processes at biotechnology companies:

Data Mining
Data mining is fundamental to biotech research. Researchers accumulate massive data stores that become increasingly difficult to sift for valuable information. For example, the BioGrid project in Europe provides scientists with analyses of over-expressing genes and predicting protein interactions. Nuritas is another European startup that is developing a database of food molecules and their interaction with the human body. Biochemists need to be able to mine these data sources for their own needs. This type of data mining requires secure data access and extensible computational resources, which means more sophisticated networking and web resources as well as cloud systems for data storage.

As data analysis becomes more complex, biotechnology companies are going to want to harness big data, using Hadoop applications for more sophisticated data mining and analyses. Big data will require a larger pool of disparate data sources using elastic cloud data storage. It also will require virtualization and more efficient enterprise servers and computing systems to access and process data from the cloud.

Collaboration
Biotechnology requires collaboration between scientists, suppliers, partners, and others. Unified communications systems have become the preferred method of communications, allowing collaborators to conduct video conferences, share voice and video, exchange data, share files, chat, and perform a variety of other functions over the same network connection.

Effective unified communications require a stable, secure, high-speed connection with sufficient bandwidth to support high-definition images as well as video. It also requires the right networking equipment and infrastructure, as well as the right software and display hardware to make optimum use of online information exchange.

Process Management
Development and commercialization of biotech products require reliable process management technology. Product development needs to be tracked and documented to shorten time-to-market and provide the data needed to meet government regulations. And as new products come to market, process management systems need to be applied to manage manufacturing and the supply-chain.

Process management encompasses a variety of business functions, including secure document management. A document process flow needs to be in place to track production records and other information to shorten production time generate the necessary paperwork for regulatory and patent filings. And documents need to be adequately protected, which means applying secure cloud data storage systems and a reliable backup methodology.

Secure Data Management
Biotechnology is built on sensitive, proprietary information. That means that data storage systems need to be secured, including user authentication and access management.

Cloud data repositories are increasingly being used for storing and sharing proprietary data. To ensure secure data access, cloud repositories need to be protected using strategies such as two-factor user authentication and data encryption. As part of authentication there also have to be policies and procedures in place so the system only allows access to specific servers or files to authorized users.

Wireless Data Access
Wireless technology is becoming increasingly important both inside and outside the workplace and biotechnology is no exception. In the office, secure wireless connections are making it easier for employees to work anywhere in the office, carrying laptops and tablets into meetings and to collaborate with colleagues. Bring-your-own-device (BYOD) strategies also remain popular so IT has to enable employees, scientists, and others to access company systems using their own handheld devices.

For biotechnology, wireless data access needs to be more secure. Whether data is being accessed over a WiFi network or using a remote data connection, the data has to be safe from hackers and sniffers. That means using the latest authentication and data encryption systems as an extension of wireless and BYOD connections, as well as implementing a strict set of protocols to protect sensitive data.

These are just some of the technologies and technological processes that biotechnology companies need to consider. Enterprise technology needs to be more secure, more closely managed, and data access and rules more closely monitored for regulatory compliance and to secure sensitive data. At the same time, collaboration and data sharing tools have to be in place to promote productivity. The cloud is the ideal resources for secure data storage and collaboration, which means biotechnology companies need to partner with IT experts who can deliver and manage cloud resources as well as developing secure enterprise systems.

How have internal technology processes helped your biotech-focused organization?