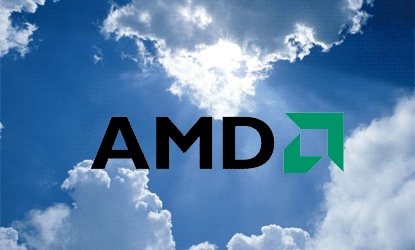 A new study from CPU maker, AMD, shows that over one third, 37%, of companies are now using cloud infrastructure for their data centers with an additional 43% of companies investigating implementation. And this isn't just small companies who are relying on the power of cloud technology, with 63% of those using the cloud saying that they have data stored in there worth over $250,000, meaning billions of dollars worth of information is now sitting securely off-site.
Cloud computing has been growing over the past couple of years, and has increased with the wide spread of virtualization allowing companies to scale their IT department easier and more efficiently. 1 in 10 companies are now storing over 10 million dollars in the cloud now, but there is still concerns from security experts who point out that are still some flaws that have come to light recently with companies like Sony having their servers hacked and Amazon's cloud service going down for an extended period of time leaving many companies unable to access their information. While security was still sited as the number one concern when moving to a cloud infrastructure, these flaws in the cloud computing model haven't deterred companies from moving to the cloud, having the benefits of accessing their information from anywhere and allowing companies to outsource certain IT tasks to an outside company.
For more information Click here to read AMD's full press release.