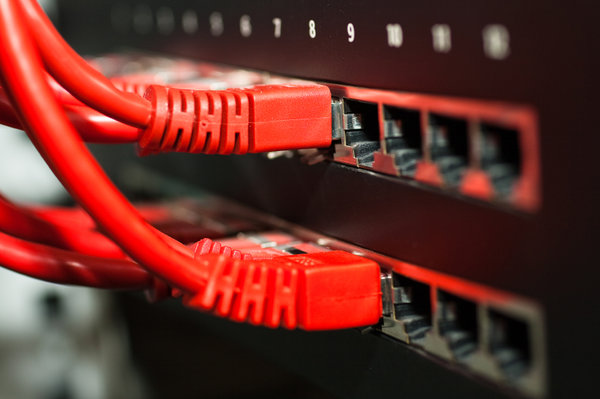 Computer networks are living things. As technology evolves, networking speeds change and new components are added to the networking infrastructure. This means that as the data traffic grows, it has to be managed and secured. That's why core networking components such as routers need to be updated periodically; to accommodate new technologies new types of connectivity.

According to the latest report from IDC, router sales have been climbing 7.7 percent year after year. Part of what is driving growth of sales for new router hardware is new standards, such as 40-Gigabit Ethernet. 40-Gigabit performance may not be a consideration for your small or medium size business, but there are still a number of excellent reasons to consider a router upgrade.

Networking Needs Change
Small businesses often start with small office/home office (SOHO) router for a starter network. Over time, that $150 router from the local electronics store isn't going to have the capacity and the features you are going to need. As your business grows, a SOHO router can't handle the traffic.

Consider what happens when your office grows from five or six employees to 30 or 40. Or what about adding remote sales offices that need remove access the accounting system. Or what if you realize the savings you will get by adopting a voice-over-IP telecommunications system running over your network. Then there are other services that can strain your existing network, such as video conferencing.

As your business grows, your networking needs will change and you will need more networking capacity, load balancing, better security, and better traffic management. That's going to require a router upgrade.

What Type of Router
Your first consideration should be the type of router you need. If you have only a few employees, many small businesses use wireless routers, which can cover 1,500 square feet. For larger operations, or if network security is essential to operations, you need something more robust.
A virtual private network (VPN) router and firewall combination can give your more connectivity and security, and can include wireless support. These types of routers have integrated VPN for better security.

For added security, you might consider a Unified Threat Management (UTM) gateway or firewall. This hardware is usually Ethernet-only (no wireless) and offers added security features, such as virus and malware filtering, virus protection, content filtering, anti-spam filters, and intrusion detection. The services to maintain the malware definitions usually require a subscription fee, and you still need anti-malware protection on each workstation, but a UTM gateway provides greater network threat protection.

Once you have determined the level of protection your network needs, there are other common router features to consider:

1. Ethernet Capacity
An Ethernet router has to accommodate different network speeds and types of traffic. For example, most of today's routers support networking speeds up to 1,000 Mbps. For higher network speeds, you may need to add switching capacity (routing traffic without filtering) for greater bandwidth. If Internet access is critical, shop for a router with a wide-area network (WAN) port that can be used for failover if your Internet connection fails. If you want to support wireless access points (WAPs), consider a router that supports power over Ethernet (PoE), which saves costs and allows you to install WAPs anywhere, not just near a power outlet.

2. Wireless Connectivity
With the proliferation of laptops, tablets, and mobile devices more businesses are installing wireless network systems. You want to make sure you support the latest 802.11 wireless standards. The 802.11n is the most common, but the newer 802.11ac standard is gaining in popularity because it promises faster performance and can support more users. As part of wireless routing, you also need to consider security and unauthorized access. Consult your networking expert to see what wireless routing strategy best suits your operation.

3. VPN
Virtual private networking is useful for providing secure access to users outside the office, such as for home commuters or employees who travel. There are different VPN types: Point-to-Point Tunneling Protocol (PPTP) support is common but isn't as secure; remote users can have issues with VPN access. Layer 2 Tunneling Protocol (L2TP) has better security but is more complex to configure. Secure Sockets Layer (SSL) is quite versatile, providing secure access using a Web browser. Some SSL access allows remote access of applications as well as data.

4. VLAN
Virtual LAN (VLAN) routing can be useful to create separate virtual networks within the same enterprise. For example, you can create one VLAN on your private networking and another one for public access, which prevents visitors from accessing company data. The router or gateway creates VLANs by assigning each Ethernet port to a specific VLAN.

5. Quality of Service (QoS) and Load Balancing
Most routers will provide data prioritization or QoS, which gives data such as voice and video network priority to prevent data lag. Load balancing is important to manage data traffic for optimal performance, spreading the data traffic across applications to increase network capacity and improve reliability. QoS and load balancing can be very important for tuning network performance.

6. Content Filtering
More sophisticated UTMs include content filtering and content management features, which can be important to manage employee Internet access. With content filtering, you can block adult sites, malware, and other inappropriate data access.

As computer networking becomes more sophisticated, managing network data traffic becomes more complex as well. Upgrading your routers should be your first step. If you choose the right router hardware, than staying current with the latest standards and technologies can be a simple matter of updating firmware or changing router modules. Consult your networking experts to assess your networking needs. They can recommend the right router to improve network performance today and lay the foundation for future upgrades.

What types of router upgrades have you done in the past? What's been your average life expectancy on your equipment?